Whether you opt for dental implants Manchester or dental implants Didsbury, unless it's an extreme medical condition, they aren't available courtesy of the NHS. As a result implants are the domain of the private dentist. Stockport patients therefore, or indeed any other patients in the country, will probably realise that dental implants don't come cheap. But why are they so expensive and how much do they cost?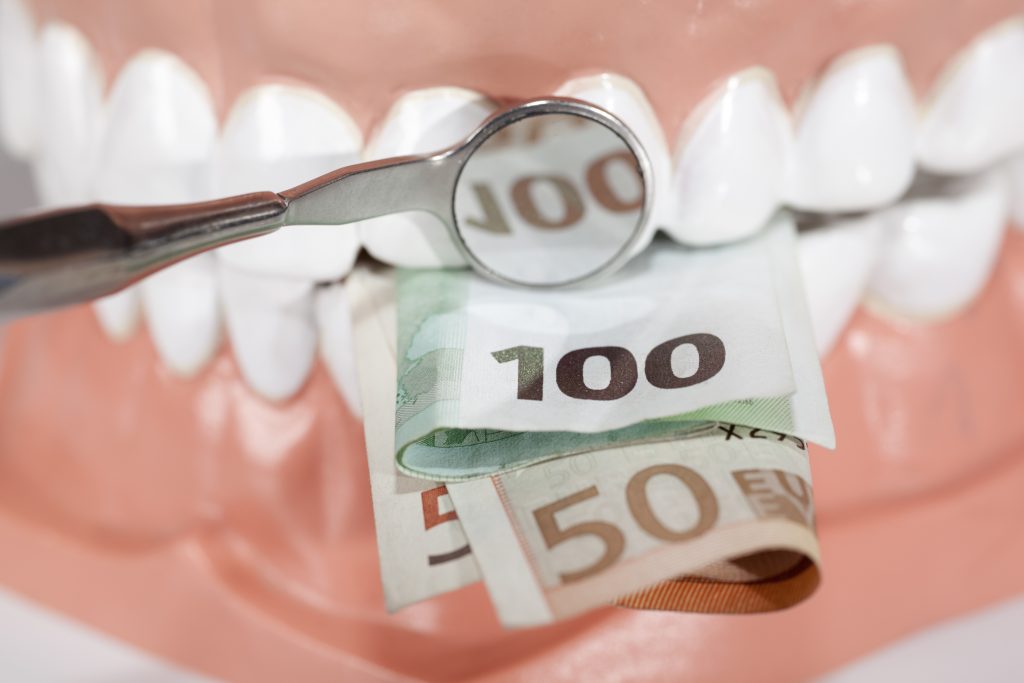 There are a number of factors that dictate the high price of dental implants, so let's take a closer look at a few of them…
Materials
A dental implant is in effect a precision instrument designed to mimic the tooth. As a result it needs to be incredibly light, but also exceptionally durable – after all, it's going to have to take the full force of a bite. This can be anything up to 200lbs per square inch. In order to achieve this implants need materials such as titanium and high-grade dental porcelain that are long-lasting and strong so they won't fracture, crack, or warp. The downsides of this are that super-materials don't come cheap.
Training and experience
When you're looking for a dental implant dentist, it's imperative that you choose one with experience. Because dental implants require surgery, like all surgical procedures they aren't entirely without risk. Choosing an experienced implant dentist significantly reduces that risk so your implants have a greater chance of survival. Experienced implant specialists take years to hone their craft and have attended many training courses, usually at their own expense. In addition because the area of dental implants is ever evolving, training is ongoing. Therefore when you pay for dental implants in Manchester per se, you're really paying for peace-of-mind.
Equipment cost
Because dental implants in Didsbury are state-of-the-art, they require state-of-the-art technology to assist. Equipment such laser-guided surgical kits help the dentist to accurately pinpoint exactly where to place the implant to avoid key areas such as facial nerves, Other equipment such as 3D imaging gives dentists an overall view of the whole mouth in 3D form to help identify bone depths and density; and sedation equipment carefully delivers the right amount of sedative to keep the patient relaxed but responsive for pain-free dentistry. All of this comes at a cost which is reflected in the price of dental implants.
Now you know why they cost what they do, how much should you expect to pay?
Anywhere between £900 and £2000 per tooth is a good guide. While finding a private dentist Stockport to fit your implants may sound expensive, it's worth remembering that well-fitting dental implants have been proven to last for over 40 years, so in effect unlike other forms of missing teeth replacement, you only have to make the payment once. On top of this, once dental implants are fitted they are virtually hassle-free. Just treat them as you do your normal teeth.
If you'd like to find out more about how dental implants Manchester or dental implants Didsbury can change your life, then come and talk to Dr Shi Karim and the team at Church Road Dental and Cosmetics about our affordable payment plans. To book a consultation contact us on 0161 4860 743 today.