If you're looking to permanently improve your smile then you might want to consider dental implants. Manchester patients might be surprised to learn that implants are surprisingly flexible  and alongside cosmetic treatments such as Manchester teeth whitening they have the ability to not only improve a person's smile, but also their physical health and mental well-being too. So just how adaptable are dental implants? Didsbury-based Church Road dental explains….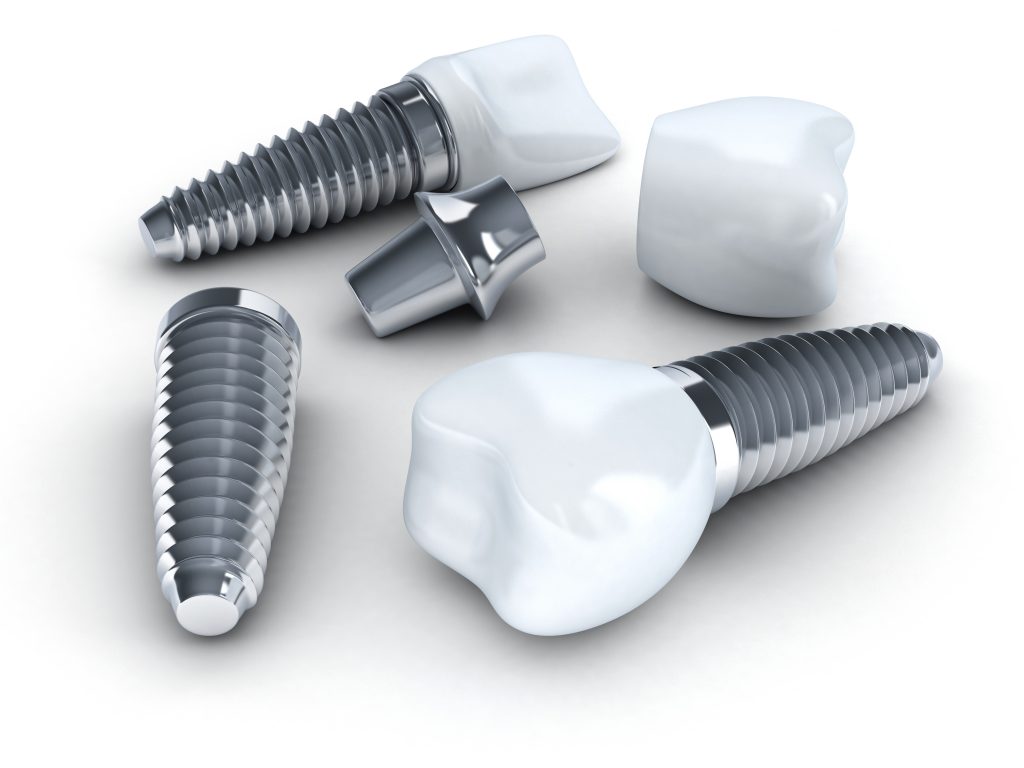 Single tooth replacement
The primary function for dental implants is to replace single teeth that are missing. This is carried out on a 'one out, one in' basis and really needs little explanation. In some cases bone loss may have occurred where the tooth has been missing for a while. In this instance a bone graft will need to be carried out first to supplement the existing bone giving it enough depth and width to support the dental implant. Once placed into position the single implant looks, feels, and even functions just like any natural tooth would.
Multiple tooth replacement
When several adjacent teeth are missing, it's often more cost effective and less evasive to fit what's known as an implant supported bridge. This is where an implant is placed into the first available gap  and this is used to support a framework for other crowns, as you would a conventional bridge. The main difference (and benefit) is that unlike a conventional bridge, an implant supported bridge doesn't necessitate healthy teeth to be modified. To fit a conventional bridge the teeth either side of the gap need to be ground down and shaped to support the framework. More often than not, this can compromise those teeth and lead to problems later on down the line.
For situations where a patient has multiple missing teeth and an implant-supported bridge isn't the best solution, dental implants Manchester can also be used to support a partial denture. In this case one or more implants will be placed into gaps where teeth are missing and these are then used to secure either a fixed or removable partial denture. Unlike conventional partial dentures that rely on suction to hold them in position, titanium implants keep the denture firmly in place.
Edentulous patients
For those with complete arches of missing teeth strategically placed implants can be used to support a full denture. Again they can either be permanently fixed or removable (which is more commonplace). As the name suggests removable dentures can easily be taken out and are simply snapped or clipped into position holding them firm. As a result patients avoid embarrassing denture slippage that is so often the case with conventional dentures.
If you're looking for a permanent, hassle-free form of missing tooth replacement, or are fed up with wearing conventional dentures or bridges, then come and talk to us about dental implants. Didsbury patients who have made the change say that it's made a huge difference to their lives, citing that natural looking implants give them more confidence. We can even brighten up your existing teeth using state-of-the-art Manchester teeth whitening techniques to really enhance your beautiful smile. In fact, whatever your dental and cosmetic dental needs you can rest assured that Church Road Dental and Cosmetics have it covered. To book a consultation to talk about the possibility of dental implants Manchester, call us on 0161 486 0743 today.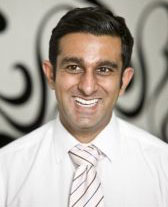 Shi Karim GDC No. 82155
My name is Shi Karim and I am the Clinical Director at Church Road Dental and Cosmetics. I qualified at the University of Liverpool in 2003 and since qualifying I have attended many post-graduate courses worldwide to futher my knowledge in the dental field. I have sat and passed post graduate royal college of surgeon exams and am continually studying, attending courses and pushing myself to further my knowledge in the dental field.
My area of expertise is cosmetic dentistry and have helped numerous patients achieve their dream of a new smile. This is using the most up to date and technologically advanced treatments available. My preference is using minimally invasive treatments such as orthodontics and aesthetic composites but I also have a wealth of experience in placing veneers, crowns and bridges and implants and this can be seen by the cases in my smile gallery. I am also renowned for my treatment of nervous patients and pride myself on good communication to help to relieve any dental phobias that they may have. This is why I have received the recognition of being dental phobia certified.