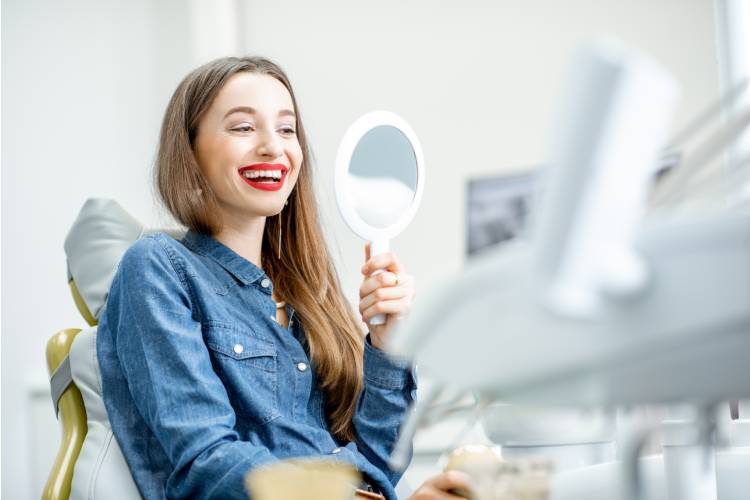 Do you have a chipped, cracked or deeply discoloured tooth? Is a tooth uneven, crooked, misshaped? Then dental veneers may be the answer for you.
What are dental veneers? What types of benefits can veneers provide your teeth and smile? How will a dentist install these veneers within your mouth? 
These are all important questions which deserve professional answers if you are considering such a procedure, as you will be quite pleased with the final results. 
Dental Veneers 101: The Basics
Dental veneers are essentially thin, tiny shells of a hard porcelain material. They will be permanently affixed to the front of your teeth in order to achieve a uniform and attractive appearance. 
This is a non-invasive procedure that causes very little, if any, discomfort. If given proper care, veneers can last for decades. 
The Application Process
The surfaces of your teeth will first be shaved down slightly in order to accommodate the new veneer. After this step, the dentist will take a three-dimensional impression of your teeth. These are sent off to a laboratory where the veneer itself is moulded. It will thereafter be bonded to the front of your tooth (or teeth) with the use of an extremely strong dental cement. 
What Issues Can Veneers Help to Address?
You might be surprised to learn the number of issues which can be proactively solved through the presence of veneers. Some of the most common include:
–  Chipped tooth
–  Deeply stained tooth
–  Worn teeth 
–  Small gaps between teeth
–  Crooked or unevenly shaped teeth
Anyone who has been looking to achieve a flawless smile will be quite pleased with what veneers can offer. Veneers are a relatively permanent solutions with amazing results in appearance as well as the overall ease of application. 
Source:
https://www.colgate.com/en-us/oral-health/cosmetic-dentistry/veneers/dental-veneers-making-your-teeth-beautiful