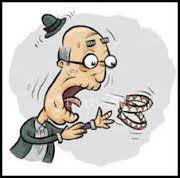 For people that have been suffering for years with loose, ill fitted dentures or failing teeth, all on 4 dental implants in Manchester really is the ideal solution.  You will no longer have to worry about what you eat as they will look and feel like your own teeth.  Many of our patients have not only gained their smile back but also their confidence has been restored.
All on four implants or all on 4 dental implants Manchester is a revolutionary treatment that gives you your smile back in just one visit.
This treatment is used for full arches of missing or failing teeth and will replace them with a new permanent fixed set on the same day.
These dental implants can also be known as immediately loaded implants Manchester, meaning that the implants are placed on the same day as the extractions are done.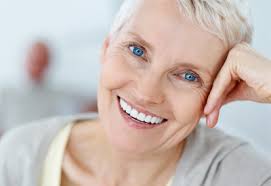 So who is suitable for all on four implants Manchester?
People that have failing teeth due to gum disease or failing bridgework
Those that already wear dentures
People that don't want gaps in their smile during implant treatment
Those that cannot tolerate dentures
If you are suffering from low self esteem because of dentures of failing teeth
Feel limited with the foods you can eat
If you would prefer to have your smile restored in one day rather than other many months
How does it work?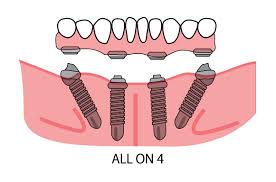 Stage 1 of your new smile
Teeth extracted
Implants placed
Same day temporary bridge fitted
Stage 2 of your new smile (3-4 months after stage 1)
Impressions are taken at this stage for the lab to create your permanent fixed titanium implanted based bridge
Stage 3 of your new smile (5 to 6 months after stage 1)
Fit your new permanent titanium implant based retained bridge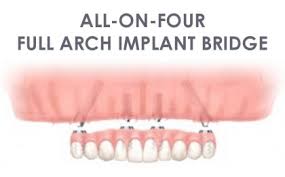 If you think that this amazing denture alternative could be the treatment for you, then book now for your free consultation.
Our smile advisor will go through the treatment in detail with you and also discuss our payment plans. Don't hide your smile any longer, call us on 0161 4860743. Or alternatively book online at https://www.toothpick.com/widget/church-road-dental-and-cosmetic