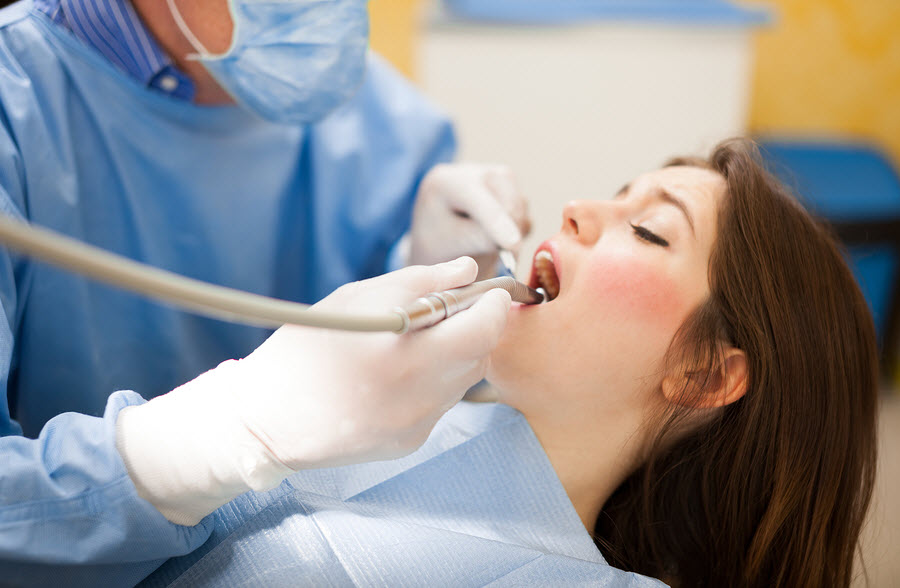 Historically, fillings to repair decayed teeth were made from amalgam (silver-coloured metal). Nowadays, new fillings can be made with tooth-coloured composite resin. Dentists are often asked if unsightly amalgam fillings can be replaced with tooth-coloured fillings. Generally, they are reluctant to do so unless the amalgam filling is damaged, as removing it can result in mercury exposure, which is best avoided. 
If the amalgam filling is damaged such as being chipped or cracked, your dentist will be happy to replace it with a tooth-coloured filling as decay is likely to recur, damaging more of your natural tooth. Of course, if you are adamant you want your amalgam fillings replaced for cosmetic reasons, your dentist will likely oblige.
For any new fillings that are required, it is worth contemplating tooth-coloured composite resin fillings, as not only are they virtually invisible, they are also better for the tooth being repaired. With amalgam fillings, more of the natural tooth needs removing for the filling to be fitted, whereas with composite resin fillings only the damaged tooth matter is removed, meaning more of the tooth's structure is retained. They also bond with the tooth making it stronger, and meaning the filling lasts for longer.