Anti Snoring Device in Manchester
You probably didn't realise it but there is a quick, simple and effective solution to help you eliminate snoring.  Church Road Dental & Cosmetics based in South Manchester are providers of the Anti Snoring Device the "Silencer"
This comfortable night time appliance could be the answer you and your partner have been looking for.
So what is snoring?
When sleeping the muscles of the upper airway relax, forming an obstruction of the airways and this obstruction causes the soft tissues to vibrate when breathing creating the snoring noise.
What can be done?
Your dentist can provide you with an Anti Snoring Device the "Silencer".  This oral appliance is worn at night to prevent snoring.
What is a "Silencer"?
It is a laboratory made product that consists of two thin plastic formations that are joined together to gently hold the jaw in a position to alleviate snoring.  It fits comfortably over the teeth and is worn whilst you sleep.
You need to book a consultation with your dentist to assess your suitability for the "Silencer".  If you are suitable your dentist will take moulds of your mouth and the appliance will be custom made in our laboratory.  You will have a 2nd visit for your dentist to fit the appliance ensuring that it fits correctly and any adjustments needed will be made at this stage.
Here what one of happy patients had to say about the anti snoring device "silencer" Manchester!
"I cannot thank Church Road enough for this remarkable device. For years my wife has complained about my snoring but I didn't know what to do about it. I read about the appliance online and was over the moon that my dentist was able to help.  My wife is even happier than me as she can now sleep in the same room again, thanks" Robert, 48, Cheadle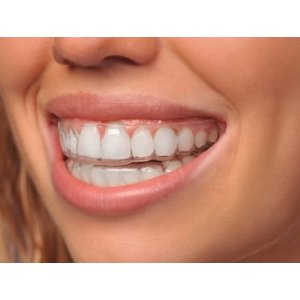 Book now for your anti snoring device assessment on 0161 486 0743 or book on line at https://www.toothpick.com/widget/church-road-dental-and-cosmetic