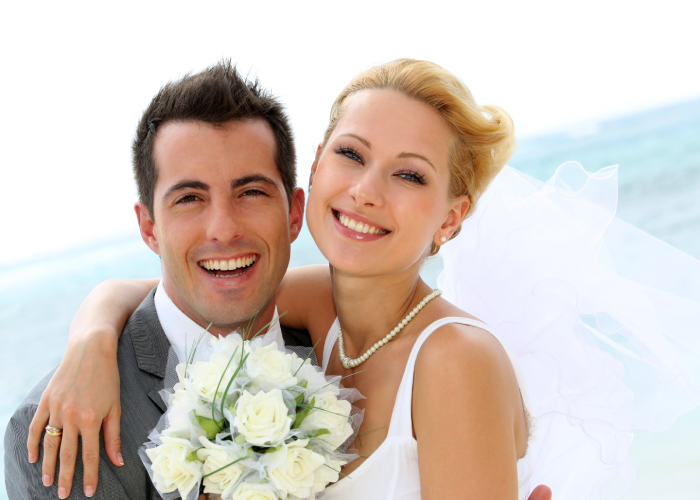 Any wedding will provide you with memories to last a lifetime. This is why a great deal of planning needs to take place well in advance of your big day. While logistics, transportation and catering are obviously important, what about the state of your smile? Even if you have recently visited the dentist, are your teeth as white as they could be? If not, it is time to take care of this! 
Whitening procedures are now highly advanced and will provide you with immediate results. Although there are many at-home kits, it is normally more effective when a dentist whitens your teeth. Here are three benefits which you can expect to enjoy:
–  The procedure itself will be completed within a short period of time, yet last many months.
–   Whitening is a simple and pain-free process.
–   All teeth will be evenly toned and will appear flawless.
There is no better time than the present to provide your pearly whites with the attention that they deserve, so be sure to schedule an appointment at the earliest convenient time.
"For your upcoming wedding, teeth whitening can give you the confidence to smile broadly."
Learn more about the benefits of professional teeth whitening:
https://yourdentalhealthresource.com/teeth-whitening-is-the-perfect-choice-for-your-wedding-day/