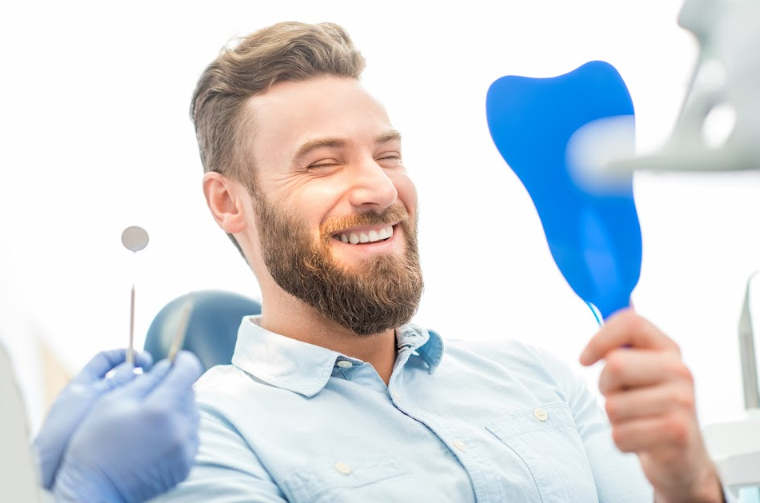 Even with the best possible care it is not always possible to avoid losing a tooth or requiring an extraction at the dentist. 
Perhaps due to an accident – or because of advanced gum disease – a tooth may be beyond saving. There are three good tooth replacement options available:
Dental Implant. This is a metal or ceramic post which is firmly anchored into the jaw and topped with a dental crown. Strong, durable and colour-matched to the surrounding teeth, this is the number one choice for most people as it looks, feels and acts just like a natural tooth.
Dental Bridge. A bridge can be used for one tooth or several, and consists of an artificial tooth (or teeth) attached to surrounding teeth.
Partial Denture. Like a set of dentures, a partial denture is a support frame holding one or several teeth. This is less expensive than implants or bridges.
A missing tooth should always be replaced as the teeth surrounding that tooth can shift and create gaps or misalignment. Read more about tooth replacement options at https://yourdentalhealthresource.com/what-are-my-options-for-replacing-a-missing-tooth/