Did you know that the number of people seeking a cosmetic dentist in Manchester is on the rise? This comes as no surprise because according to experts, our smile is voted top on the list of things that we first notice about somebody and is also rated as the second most important attractive feature in a person, for both men and women.
At our award-winning practice based in Cheadle Hulme, Orthodontics isn't the only way to achieve a great smile. Tooth whitening, inlays and onlays and porcelain veneers can all help to achieve that perfect smile. What's more, with our experience in dental implants, Manchester residents can still get the best out of their smile, even if they are missing teeth.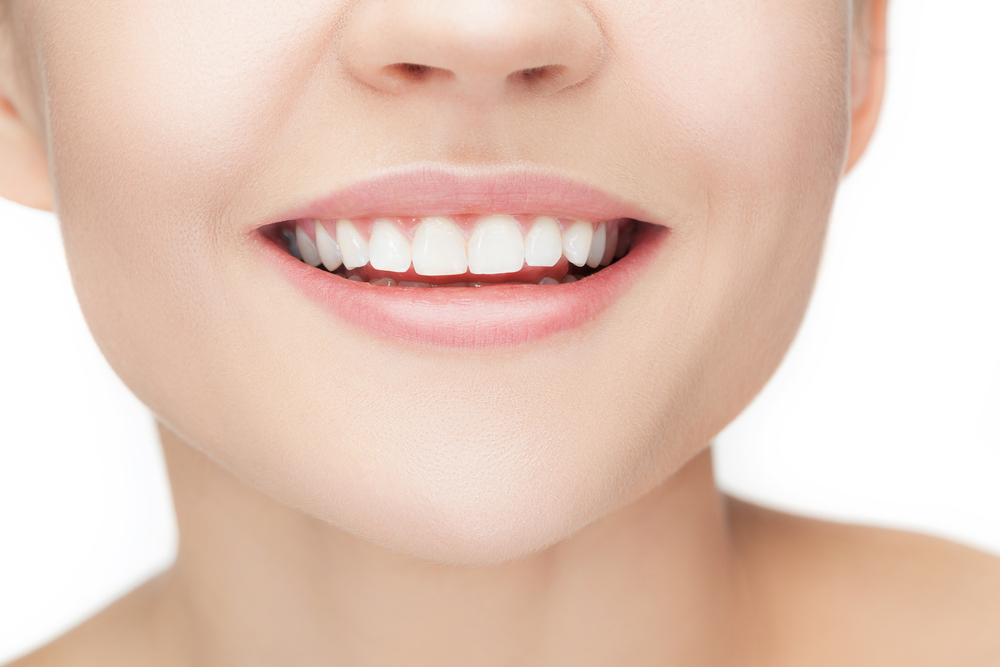 Why have Cosmetic Dentistry?
Cosmetic dentistry involves any dental procedure that's performed in order to improve the overall appearance of a smile. It's really aimed at helping to create positive changes to a person's teeth. That being said, it's amazing what a difference a smile improvement can mean for patients. Even the smallest of changes can result in increased confidence and greater self-esteem.
So what are some of our most common cosmetic procedures?
Teeth Whitening
Teeth whitening is one of the simplest cosmetic treatments available. It involves bleaching the teeth in order to lighten them several shades. Whether you've always wanted a brighter smile or because your teeth have become stained over time from tea, coffee, smoking or red wine then this could be a great yet simple way to improve your smile. It's important that this treatment is carried out only by trained dental professionals, such as a cosmetic dentist. Manchester patients can have this procedure performed either in our surgery or at home through wearing custom-fit trays.
Dental Veneers

Only second to teeth whitening, veneers are one of our most popular cosmetic treatments. They can be used to improve a variety of dental problems such as cracked, chipped, misaligned, stained or uneven teeth and provide a natural and attractive result. Veneers are thin custom-made shells of porcelain that are bonded to the front surface of the tooth and require a slight amount of enamel to be removed so that they sit flush with the rest of your teeth. Remember that veneers will need replacing at some point but should last on average at least 15 years.
Orthodontics
Orthodontic treatment involves moving or straightening the teeth, to improve their appearance or function. This is achieved by wearing an appliance commonly known as a  brace. It works by applying sustained but gentle pressure on the teeth to gradually move them into their new position.
The good news is that orthodontics have improved significantly over the last decade, meaning that there are now a variety of discreet ways to straighten your teeth. For many people who would like to straighten their teeth, the thought of wearing a mouth full of metal for years puts them off. However, we offer braces that are barely visible and have much shorter treatment times, such as Invisalign or Lingual braces. Depending on how complicated your case is, treatment can be completed in as little as 6 months. To find out which braces will suit you better, visit our practice based in Cheadle Hulme. Orthodontics really can make a huge different to your smile and confidence.
Composite Bonding
Composite bonding can be completed in just one visit to a cosmetic dentist. Manchester residents can change the appearance of chipped and discoloured teeth using cosmetic bonding. Once the tooth-coloured, putty-like substance is applied, it's designed to be shaped and polished to match the rest of your teeth. It can also be used to close slight spaces between the teeth or change their shape and length. What's great about this particular treatment is that there is no surgery involved so it's non-invasive. In addition, the treatment is also reversible. Unlike other cosmetic treatments, the main structure of the tooth is left untouched, meaning you don't lose any of the tooth's natural strength. Using a shade guide, we'll choose the most suitable colour that matches the rest of your teeth for a totally natural result.
Dental Implants

What if you have missing teeth? Well if you're looking for a long-term solution for replacing a lost tooth then you may decide to have dental implants. Manchester residents can restore function to their smile and at the same time improve their appearance. Another great benefit of implants is that they help to preserve the shape of your face. When teeth are lost, bone structure in the jaw deteriorates and can give a sunken appearance. With dental implants, Manchester patients can avoid this bone loss. A dental implant is a titanium post which is placed into the jawbone. This acts as a substitute root. Once anchored firmly into position it can then be used to secure a crown or bridge which eliminates any unsightly gaps once and for all.
So if your smile is affecting your confidence, there are numerous ways you can improve it by visiting a cosmetic dentist. Manchester patients can rest assured that we use state-of-the-art equipment, meaning that whatever treatments you choose with us, it will be safe, comfortable and you'll achieve the best results possible here at Church Road Dental and Cosmetics. From tooth whitening to dental implants, Manchester patients can call us today. To make a consultation contact our Hulme Orthodontics practice on 0161 486 0743. We looking forward to welcoming you.
Save