Despite the fact that dental implants Manchester are the only form of missing tooth replacement that offers a near permanent solution, people still have reservations about them when considering their options. This is because unlike any other tooth replacement, fitting implants in Stockport requires a surgical procedure. As such it's understandable that people may be concerned about whether the process is a painful one; so let's take a closer look.
At our Cheadle dental practice we've successfully placed many implants into the mouths of patients and most people are surprised at how pain-free the process actually is. The fact is that with modern-day dental sedation the surgical part of the procedure is actually pain-free. Despite being conscious throughout the treatment, the vast majority of people aren't even aware of undergoing the implant process. So in answer to the question, the surgical part of the fitting shouldn't hurt at all; but what about after? What about during recovery?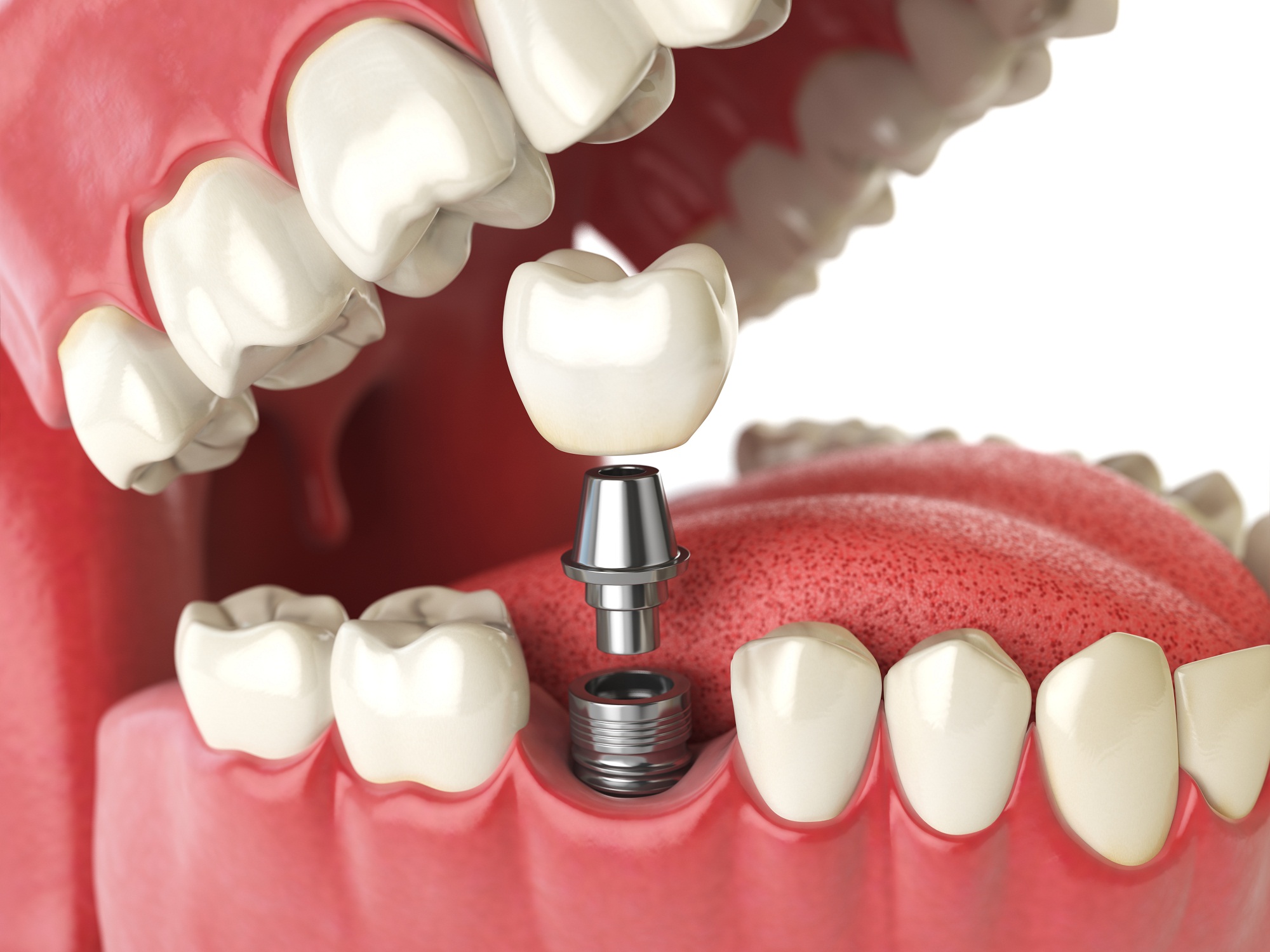 The level of discomfort felt during the recovery period will differ from one person to another. This can depend on the number of implants fitted and whether the patient has undergone any further treatment such as bone grafting or sinus lifts. Our Cheadle dental practice explains….
Single Implant placement
For patients who have had a single implant placement with no further treatments we would expect them to fully recover within 24-48 hours. In fact many people go back to work the very next day. There may or may not be signs of  slight swelling or bruising, and any pain felt (if at all) is usually brought quickly under control using over-the-counter pain killers such as Paracetamol. Usually we would expect patients to be fully back to normal after 48 hours.
Two or more implants
In cases where people are fitted with several dental implants, Stockport patients may take slightly longer to recover. Again, there may well be slight bruising and swelling but not always, and any pain felt can usually be controlled using standard painkillers. Recovery time may take a little longer (usually 4-7 days) and during this time patients are advised not to carry out any rigorous exercise or do anything too strenuous. When it comes to eating, patients are advised to consume softer foods for a few days, but normal eating can usually be resumed within 14 days.
Multiple implants
For those who have experienced more invasive surgery with further treatments and multiple implants, recovery might take longer. The level of pain felt shouldn't be excessive and again can usually be brought under control using over-the counter pain killers. Your dentist may also prescribe a course of antibiotics for you to take to ease any swelling. In addition, applying a mixture of hot and cold compresses is also recommended. Recovery time may take 7-14 days before the person feels back to normal and usually within 14-21 days normal eating can be resumed. Like above, patients are advised not to carry out any strenuous activity.
So there you have it. In truth the procedure itself is surprisingly pain free and even for those experiencing multiple dental implants, Manchester patients feel back to normal pretty quickly, given the invasiveness of the treatment. If you'd like to find out more information sbout the implant procedure, then contact our Cheadle dental practice for advice. You can call us on  0161 486 0743 today.