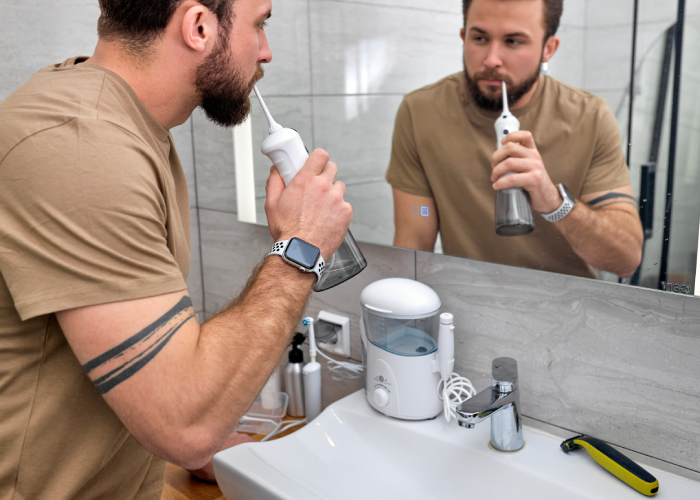 When it comes to straightening problem teeth, there are basically two options available. Metal braces have been the standard for decades — but they face stiff competition from Invisalign invisible braces, which are more discreet and practically invisible. 
Although both systems will effectively straighten your teeth, there are distinct differences.
Metal braces are bonded to the teeth, which can make brushing and flossing difficult — while Invisalign are easily removed so teeth can be brushed and flossed as normal.
An electric toothbrush and flossing will be necessary to ensure good dental hygiene is maintained with both types of braces. You will likely need a flossing aid to remove particles from the metal wires. Invisalign retainers need to be thoroughly cleaned on a daily basis.
Once fitted, metal braces remain in place and are adjusted over time until the dentist is satisfied with the new position of the teeth. Invisalign is a progressive system during which the retainers will be replaced with newer moulds, each adjusted to shift teeth subtly until they are straight.
Whether opting for metal braces or Invisalign, there will be specific requirements and schedules to follow but either system will ensure straighter teeth and a more confident smile. Find out more at https://yourdentalhealthresource.com/caring-for-metal-braces-vs-invisalign/