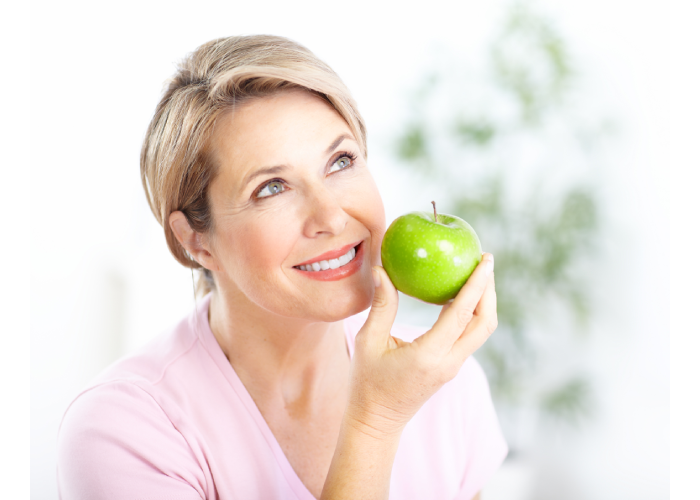 Dentures are one of the most effective ways to replace lost teeth. As a result, you will soon be able to enjoy foods that were not possible to consume in the past. The only potential issue is that it can take a bit of time to become accustomed to the dentures. 
Has your dentist recently provided you with a new set of dentures? If so, here are some steps to take in the early stages:
–   Most experts recommend that it's better to begin by chewing soft foods. This will allow you to become used to how the dentures feel.
–   In the same respect, try to stay away from tough or sticky substances until you feel more comfortable with your dentures. 
–   Some of the best foods to eat in the beginning include applesauce, hard-boiled eggs, soup, yoghurt and smoothies.
Be sure to speak with your dentist if you experience a significant amount of discomfort.
"Dentures are designed to improve your ability to eat, but when first learning to eat foods with dentures, it can take some time to adjust to chewing."
Learn more about how to eat with dentures below:
https://yourdentalhealthresource.com/what-to-eat-when-learning-to-eat-with-dentures/