Aside from a handful of cosmetic dental treatments our dental/skin clinic Manchester utilises the very latest in dental sedation UK techniques to help nervous patients overcome their fears.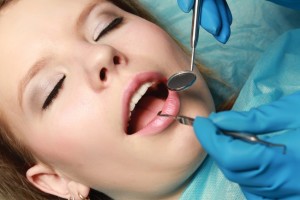 Just imagine feeling anxiety and fear when you have to visit the dentist for a broken tooth repair, or if you're suffering a painful problem like a tooth abscess. For some that fear can be so debilitating that they'd rather put up with the pain or the embarrassment of a chipped tooth and the complications that might cause, than visit the dentist to get the problem fixed. This is where dental sedation can help.
Dental sedation itself is nothing new and has been used for many years. However over the last decade or so more emphasis is being placed  on modern techniques that help to relax the patient and alleviate much of that anxiety. From simple tooth cleaning through to more invasive procedures such as dental implants, contemporary dental sedation uses harm-free techniques to help nervous patients get the treatment they need.
There are several different types of dental sedation. UK practices tend to use three of these. All are designed to make the patient's life easier and range from mild to moderate sedation. What's more they won't cause sickness or headaches. In some instances the affects wear off very quickly while in others they take a little longer. Let's take a closer look at them.
Sedation by Inhalation
If you're a nervous or anxious patient and you visit our dental/skin clinic in Manchester seeking dental treatment, then chances are you may undergo this type of dental sedation. Carefully controlled amounts of nitrous oxide (more commonly known as laughing gas) are breathed in via a small mask placed gently over the nose. When inhaled it evokes a feeling of calmness and relaxation. Many people who have experienced this type of dental sedation suggest that it's like having an out-of-body experience, albeit a pleasant one. Patients remain fully conscious and are able to comply with the commands of the dentist, but don't feel anything in relation to their treatment. This is far removed from the 'gas' that patients used to receive in the 1970's via a daunting rubber mask. Often it would induce in many cases unpleasant hallucinations and feelings of sickness. In addition, because inhalation using nitrous oxide initiates a mild form of sedation, it wears off immediately without any side effects. So much so in fact that in most cases, it's safe enough for patients to drive themselves home after treatment.
Sedation by IV
Another popular form of dental sedation UK is sedation by IV. A controlled sedative drug enters the vein through a catheter placed on the back of the wrist. It acts in the same way as nitrous oxide in that it makes the patient feel completely at ease, totally relaxed, and care-free, but gives a more moderate form of sedation. Again the levels of sedative can be adjusted to suit the needs and requirements of the patient and is usually adapted for patients undergoing lightly invasive treatments such as broken tooth repair, through to more invasive procedures such as root canal treatments or dental implants. Unlike inhalation, effects may take a little longer to wear off, but the patient should feel perfectly fine afterwards.
Sedation by pill
Oral sedation isn't so commonly used as inhalation and IV techniques, but nevertheless, it's just as effective. Typically patients are asked to swallow a pill (normally Halcion) about one hour before the treatment. Halcion is a member of the Valium family. Just like other forms of dental sedation it makes the patient feel relaxed and calm. Dosages can be changed to produce either a mild or moderate form of sedation, depending upon the needs of the patient and the treatment involved. As above, recovery can take anything up to a few hours, but is a good alternative for those who can't face anything being placed on or near the face, or have a fear or needles.
The good news for anxious patients is that with the help of modern dental sedation UK, they can still have the broken tooth repair, teeth scaling, or fillings they need to keep their teeth in perfect condition, without feeling fearful, stressed, or worried.
If you'd like to find out more about how our dental/skin clinic Manchester can help you overcome your fears, or if you're an anxious patient that needs treatment, then get in touch. You can either contact us on 0161 486 0743 or to book a dental appointment, visit our website at www.cheadlehulmedental.com. Our team are fully trained in the latest dental sedation techniques and can help.