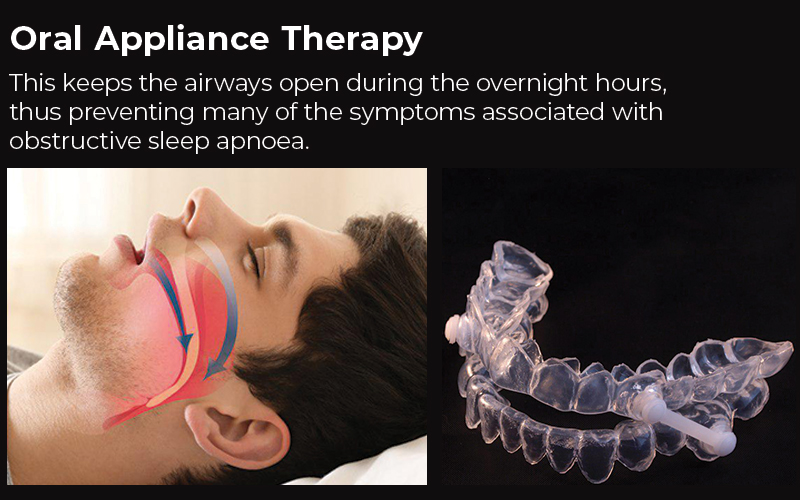 Obstructive sleep apnea is a health condition that interferes with the ability to get a good night's sleep. People who suffer from this condition typically snore loudly and wake up multiple times at night, gasping for breath. They are encouraged to speak to their doctor and start treatment as soon as possible. 
Continuous positive airway pressure device (CPAP) is a common treatment option for apnea patients, but some people find them hard to get used to due to the noise they make. 
Here's where a visit to the dentist might be in order, as they may have useful suggestions to make and can provide alternative treatment for obstructive sleep apnea.
Key takeaways:
–  Oral Appliance Therapy can be a practical alternative to continuous positive airway pressure devices.
–  This treatment involves wearing a custom-made device similar to a retainer.
–  Oral appliances keep the airways open without the noise and discomfort of continuous positive airway pressure devices. What's more, they're discreet and portable, so you can take them everywhere with you.
If you find it difficult to use continuous positive airway pressure devices, speak to your dentist about Oral Appliance Therapy – and use the opportunity to get your teeth checked too.
Read the full story here: https://yourdentalhealthresource.com/can-your-dentist-get-you-off-your-cpap/