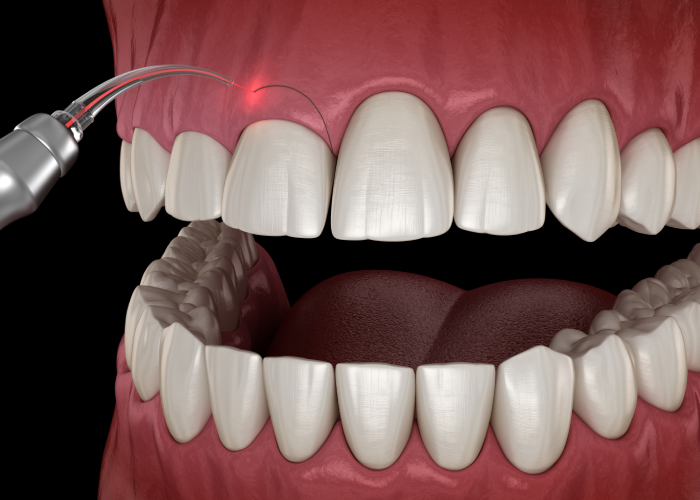 Laser dentistry has been around since the '90s and it has been used over the years to successfully treat or diagnose oral problems. And although many dentists use it, some patients still don't understand how it works. So, here are the basic facts about this procedure.
Key takeaway:
Laser dentistry involves a sharp beam of light that can be focused on the areas of interest in your mouth. As a safety measure, patients must wear eye protection during treatment and the procedure should only be done by qualified dentists. 
Laser dentistry is used to treat a number of oral conditions including gum disease, tooth decay, tumour removal and teeth whitening. The procedure can also be used to remove excess gum tissue covering the teeth and help reattach muscle to the jaw. 
Laser dentistry has plenty of benefits. Compared to traditional dentistry, it usually causes less pain and reduces bleeding and swelling. Meaning that your healing time will be greatly reduced especially when treating soft tissue treatments. Laser dentistry also works perfectly for patients suffering from dental anxiety. 
Find a dentist with enough experience who can perform laser dentistry for your next procedure.
Read more at https://yourdentalhealthresource.com/what-exactly-is-laser-dentistry/