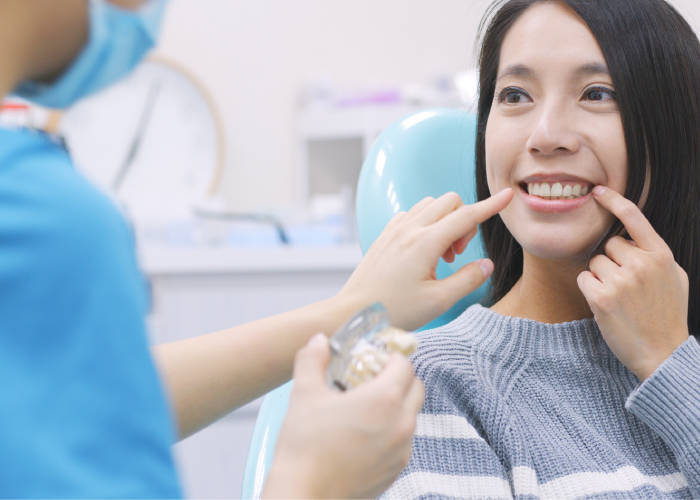 Cracks can form in teeth for a multitude of reasons. Whether from an injury, chewing hard substances or simple wear and tear, a crack will not heal of its own accord — and should be attended to by a dentist as soon as possible. 
There are important reasons why a cracked tooth should never be ignored — as any crack will only worsen over time and this will allow bacteria to enter the tooth. This can infect the tooth's inner pulp and lead to:
Cavities

Tooth loss

Possible root damage.
In some cases, you may have superficial cracks in your teeth called craze lines — which are merely grooves on the tooth's surface and require no intervention from a dentist. However, genuine cracks can develop into serious dental issues if left untreated. 
Treatment for cracked teeth will usually involve the dentist applying a dental bonding to the crack which will reseal the tooth and protect it from invading bacteria — as well as provide additional strength. It should be noted that not all cracks are visible. Symptoms such as tooth sensitivity or toothache may be a warning sign of a possible crack in the tooth. Find out more at https://yourdentalhealthresource.com/does-a-cracked-tooth-have-to-be-fixed/