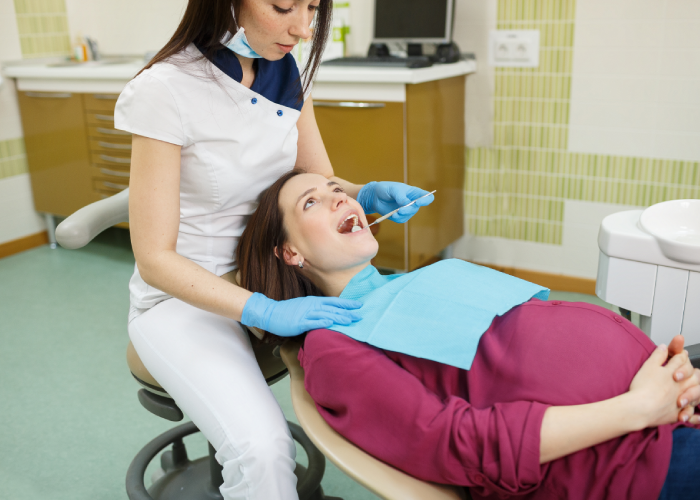 For certain dental procedures, a dentist may administer some form of sedation. This could be very mild just to relax a nervous patient or strong enough to render a patient unconscious for more complex and extensive surgery such as root canal treatment. 
All forms of dental sedation have been tested over many years and can be considered as safe. But there are always exceptions to the rule — and a case in point is sedation during pregnancy. Many commonplace sedatives employed by a dentist should not be administered to a pregnant woman and these substances include:
Benzodiazepine drugs including Xanax and Valium

Nitrous oxide (commonly known as laughing gas)

Any strong sedative that is administered by injection
The generally accepted opinion is that strong sedatives should not be administered to pregnant women although this may be unavoidable in cases of an urgent dental emergency. 
For serious issues with the teeth or gums — where treatment is required — your dentist will discuss safer sedatives that may be used without causing harm to you or your unborn child. However, it is far more likely that any procedure requiring sedation will be postponed if possible. 
Find out more at https://yourdentalhealthresource.com/is-dental-sedation-safe-during-pregnancy/