Before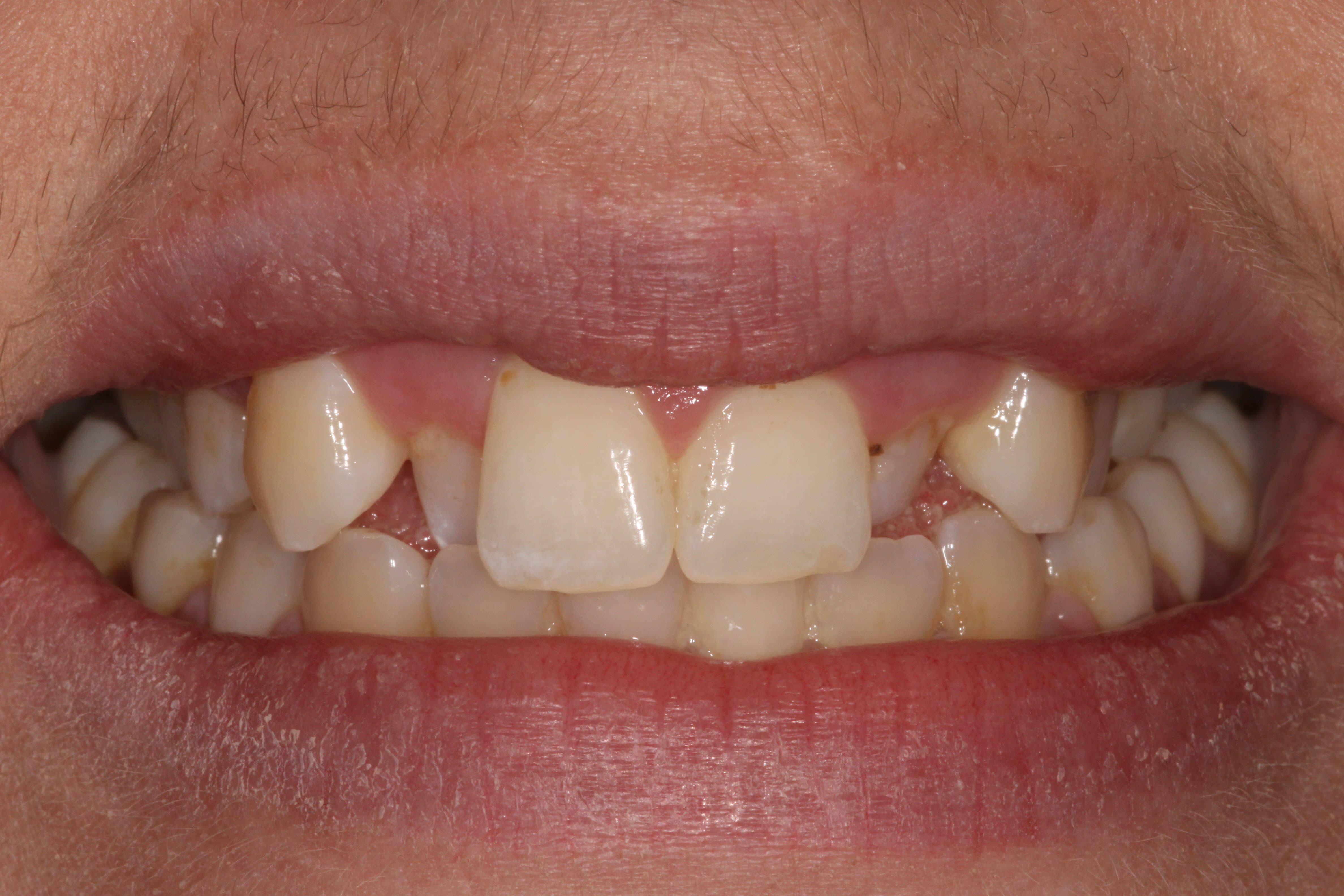 This patient came in with small and disproportionate upper front teeth as well as crowding and crossing over (cross bite).
She was unhappy with her smile and this affected her self confidence.
After a free consultation with our smile advisor Jane, options were discussed to correct the cross bite. This involved having braces but unfortunately this alone wouldn't solve the problem of having disproportionately sized teeth.
Dr Karim then did a comprehensive consultation with the patient spending 30 minutes taking a series of pictures, and discussing all possible treatment options.  We decided that going forward, the best option was an upper fixed tooth coloured ceramic brace for 8 months followed by 2 upper veneers.
The brace was used to correct the crossing over of the teeth and allowed us to put them into a more ideal position. At the same time helping to reposition the gum margin.  This ensured that the veneers wouldn't be affected by the patient's bite and also allowed us to use minimal preparation veneers where the enamel was barely touched ensuring as little damage as possible to these teeth. This helped to ensure a long term success for the veneers and treatment.
The smile transformation took just over 9 months in total and completely transformed the patient's confidence giving her a natural result where all of the teeth were all in proportion.
After