Did you know that the most popular form of cosmetic dentistry in the world by far is teeth whitening? Wilmslow residents will be pleased to know that it's now easier than ever to achieve that brighter whiter smile. Here at our Church Road dentist our highly experienced team can perform teeth whitening as a stand alone treatment, or to enhance treatments such as dental implants Manchester. That's all well and good, but for those who have never experienced the procedure before, what exactly is it? How does it work? And what can a patient expect? Let's take a closer look.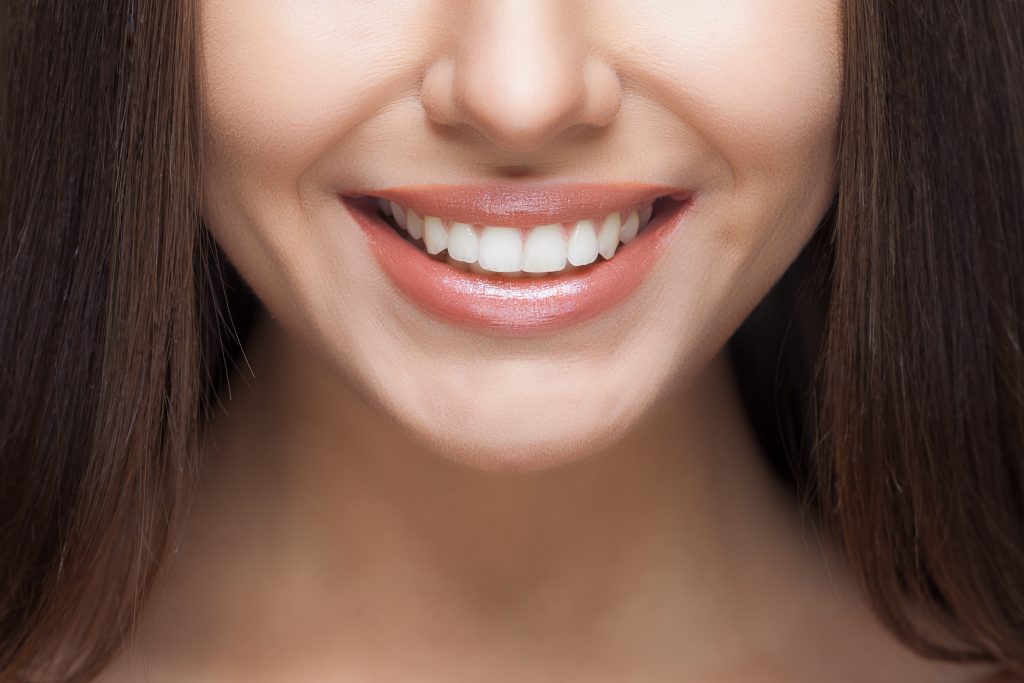 First of all an explanation….
There are in essence two types of teeth whitening in Wilmslow. That which is carried out chair-side at the dental practice, and that which is carried out in the comfort of a person's own home. While chair-side teeth whitening is pretty obvious to most people, the latter should not be confused with home bleaching kits that you can buy from the pharmacist, online, or in the supermarket. Instead these are professional take-home teeth whitening kits which are designed especially for you by the dentist. They contain stronger bleaching agents than any over-the-counter kit would and as a result will normally achieve superior results. Now we've got that cleared up, let's zoom in on chair-side teeth whitening first.
Chair-side teeth whitening (that's teeth whitening carried out in the dental chair at your designated dental practice) is a quick, comprehensive, and cost effective way of whitening the teeth. At our Church Road dentist for example, patients can call in for treatment in their lunch hour and return to work with a whiter smile. So how does it work?
Firstly a gel is applied to the teeth which is then heated using a special light. The heat activates the hydrogen peroxide content contained within. As it penetrates the enamel it lifts and cleans the surface of the tooth, removing any surface staining. After a period of time (usually around 20-30 minutes) the gel is rinsed off and reapplied if and as necessary until the correct degree of whiteness is reached. Immediate results can whiten teeth 2-3 shades lighter, but teeth will continue to look brighter anything up to 2 weeks after. Very often this procedure is used on patients who are undergoing dental implants in Manchester, so that their natural teeth are looking their best before the dental crown is attached to the implant to complete their perfect new smile.
What can patients expect?
Patients can expect a certain degree of tooth sensitivity in the days following treatment, but this normally subsides relatively quickly. For this reason patients may want to avoid ice cold drinks and snacks until their teeth are back to normal. Any sensitivity can usually be brought under control with over-the-counter pain killers such as Paracetamol or Aspirin.
Home teeth-whitening kits
In addition our Church road dentist may suggest a home teeth whitening kit but be prepared for this to take longer to show results than chair-side methods. However the main benefit is that the teeth whitening procedure can be carried out in the comfort of your own home. Special aligners (or trays) are made to fit your teeth. These are filled with the same whitening gel, but at a lesser strength and are worn over the teeth for a specified amount of time (usually at night when asleep). After 2-3 weeks patients can expect whiter teeth.
Combination treatments
At Church Road we might also suggest a combination of treatments whereby a patient starts off with a home-whitening kit. When their teeth are several shades lighter, they can then come into the practice to enhance their treatment chair-side and complete their great looking smile.
If you'd like to find out more about teeth whitening Wilmslow, either as a stand alone treatment, or before undergoing dental implants Manchester, then contact our Church Road dentist. You shouldn't have to put up with a less than perfect smile, so contact us on 0161 486 0743 and book a consultation with us.