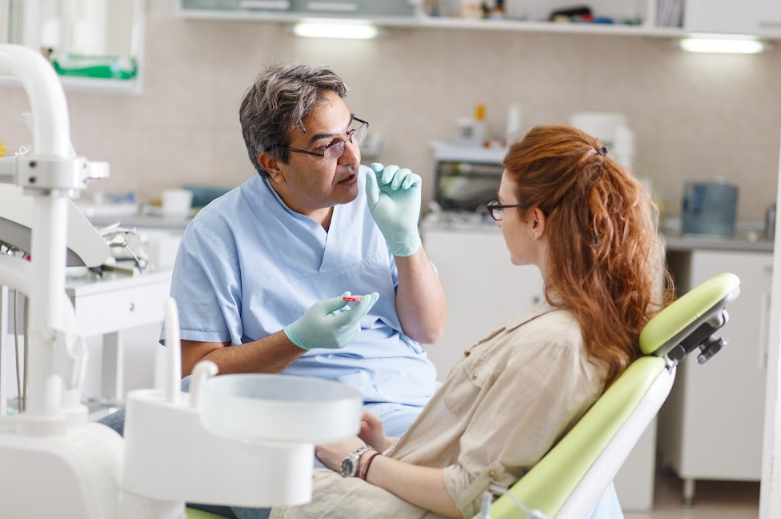 One of the most common dental issues today is the problem of overcrowded and misaligned teeth. Apart from looking unsightly (and possibly damaging to self-confidence) crowded teeth can also give rise to other dental issues. This is because crowded teeth and the gaps between them can be very difficult to clean and floss properly. 
Crowding is often accompanied by bite misalignment which has its own problems. The most common issues are:
A build-up of plaque and bacteria due to a lack of proper brushing and flossing.
An increased tendency towards tooth decay and gum disease.
Abnormal tooth erosion and possible chipping and cracking because teeth are misaligned.
The crowding will only worsen over time and can even lead to "problems speaking or chewing" if left untreated by a dentist. Treatments for overcrowding vary depending on the severity of the problem and how quickly it is dealt with. 
As part of a regular check-up, a dentist will be able to spot any potential issues before they have a chance to develop which underlines the importance of visiting a dentist at regular intervals. Read more on this topic at https://yourdentalhealthresource.com/crowded-teeth-affect-more-than-your-appearance/