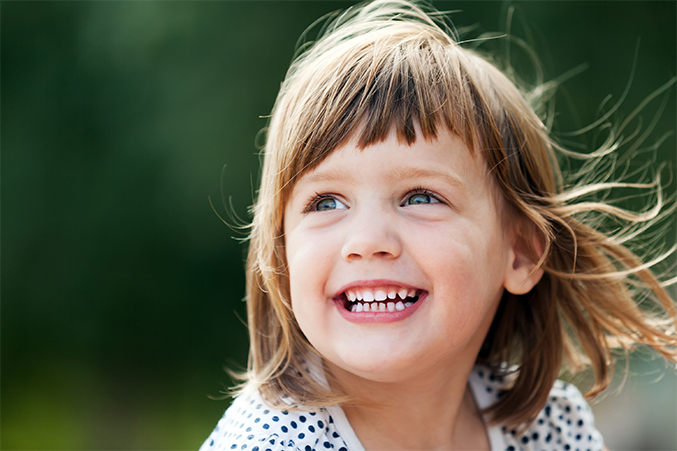 The majority of children will obtain all of their primary teeth (known as temporary teeth) by the age of three. Although temporary teeth are fleeting in nature, future issues can still occur in the event that one or more fall out prematurely (such as in the event of an accident). 
One common problem is that a permanent tooth may enter incorrectly due to the temporary teeth shifting in order to fill any gaps. However, this situation can be addressed through the use of what is known in the dental industry as a space maintainer.
A space maintainer is a rather simple appliance which essentially occupies the space left by a missing temporary tooth. This will help to surrounding teeth remain straight until they fall out naturally. As a result, the chances of a permanent tooth erupting at a crooked angle are dramatically reduced. 
The device will simply be removed once it is no longer required. In order to avoid such a scenario, parents should always take their child to a dentist within six months after the first primary tooth has begun to emerge from the gum. This is the best way to spot any potential problems that might require intervention.