07 December 2011
Philips Airfloss Review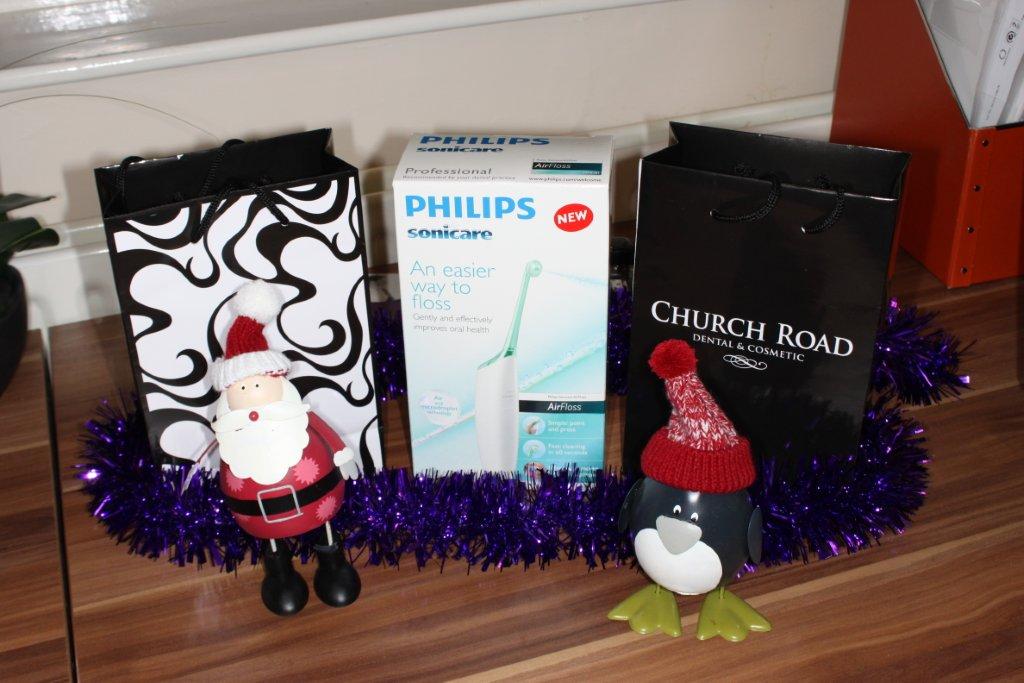 One of our kind patients Kathryn Cox was the first to sample the Philips Airfloss which we are now selling at the practice, she also very kindly wrote this review, discussing the product for any of you considering purchasing one.
How many of us tell the dentist we floss regularly, when in reality, we hate the idea and are lucky if that minty flavoured string sees the light of the day once a month, let alone twice a day as we are supposed to?
Well, a big thank you to Philips, as they have launched a new product called the Sonicare AirFloss which revolutionises flossing. It works like a high powered mini hose and expels jets of either water or mouthwash through your teeth at the speed of light. It takes a little getting used to and at first you will splatter the mirror (and yourself) but do persevere as it gets easier as you work out the best way to hold it.
Even using a Philips electric toothbrush (which I would also highly recommend) it is amazing the amount of gubbins you find after using the AirFloss.
Pros: Effective and easy to use, mouth feels clean and fresh, noticeably less plaque build up during the day, a lot quicker than regular flossing.
Cons: It takes a little mastering to keep yourself dry, no travel bag so not really 'portable' and if you forget to switch off there are consequences if you accidentally press the button!
For me personally it is well worth the money – no more bleeding gums, no more getting the floss stuck between my teeth and no more dreading that all important question; "you do floss regularly don't you?".
Pop into the Practice to purchase your very own airfloss this Christmas for the reasonable price of £80. Give the gift of a sparkling smile!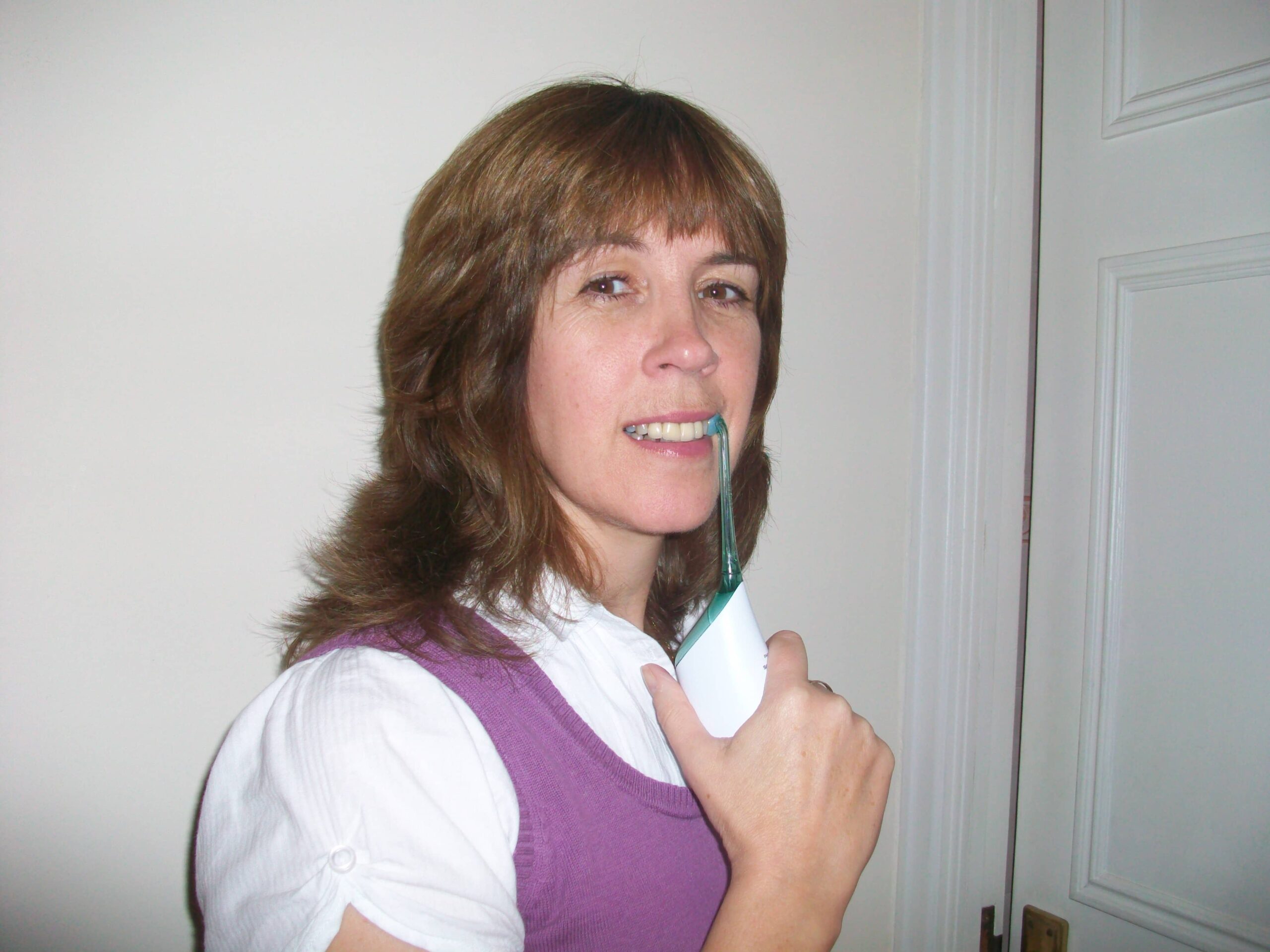 Featured: our Reviewer Kathryn Cox using the product
Back to Blogs
Treatments
Taking your smile in a positive direction
When it comes to a friendly, caring, and professional dentist in Cheadle Hulme, you won't find better than Cheadle Hulme Dental and Cosmetics. Why not book an appointment by contacting us directly at 0161 486 0743? We look forward to welcoming you.
View our treatments