If you're reading this article about lip enhancement Manchester, chances are that you have a rudimentary idea of what it is and what it does. However you may still have questions about how long the treatment lasts and whether or not you should use lip fillers Manchester instead of (or indeed with) botox. Let's take a closer look.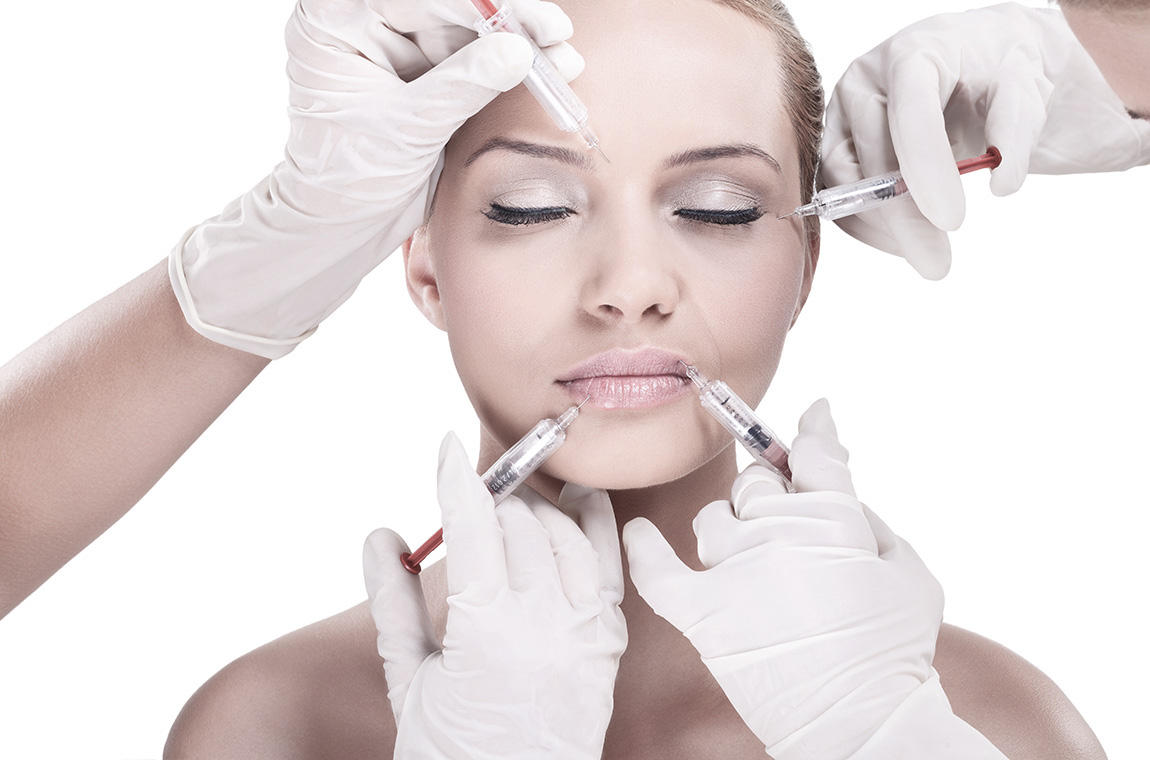 Lip enhancement, more commonly known as dermal fillers are similar to botox in that they can fix a variety of problems relating to facial ageing. These include plumping up thinning lips, augmenting cheeks to enhance facial features, filling out hollow areas under the eyes, and 'evening out' facial scars associated with chicken pox or acne. They can also be used to enhance the face after dental surgery. This includes treatments such as dental implants Manchester.
How it differs from Botox?
Although dermal fillers and botox are both applied using fine needles which are injected directly into the facial area, that's where the similarity ends. When botox is applied for instance to a particular area of the face, it acts as a signal blocker. When this happens, facial wrinkles such as frown lines and crow's feet that usually occur when we smile or frown, aren't so pronounced, or better still…disappear altogether. This gives the appearance of a more youthful look.
Conversely, rather than blocking nerve signals, dermal fillers deal with the area directly by gently filling up the area of the skin to the point where the fold, depression, or wrinkle disappears. This is why dermal fillers are often more commonly referred to as lip fillers. In Manchester for example, lip enhancement is a very popular and indeed cost effective way of rejuvenating lips which can appear thinner with age or tooth loss.
So what do dermal fillers consist of?
In essence there are two primary groups of dermal fillers: synthetic and natural products. Naturally derived fillers for example are mostly made using hyaluronic acid. This is found naturally in the body's connective tissue. Results can be immediate. However because it's a natural substance, it will eventually break down, meaning that the treatment will need to be repeated usually between 3-12 months.
Synthetic products on the other hand tend to last much longer (up to 3 years) however they do carry more of a risk. Because they don't dissipate like natural hyaluronic acid does, problems such as lumping and migration that can also occur using natural fillers, can be harder to correct.
When the treatment is carried out in the hands of an expert the difference in terms of how a patient looks can be quite dramatic, making them appear much younger than their years. From simple lip enhancement Manchester through to cheek augmentation after undergoing dental implants Manchester, treatment is quick and the transition is immediate. For this reason dermal treatments are often combined alongside other botox treatments for best results.
To find out more about lip fillers Manchester or indeed any other type of cosmetic dental treatment, contact Church Road Dental and Cosmetics today. Call us on 0161 486 0743 and take the first steps towards a more youthful looking and confident you!