You may have heard of smile makeovers in Manchester but what exactly are they and how can they benefit you? Well, let's take a look.
A smile makeover refers to a person who has undergone several dental treatments in order to achieve their dream smile. For example, it may be that they've had their teeth straightened with a speedy orthodontic treatment is known as 6 months smiles in Manchester and then undergone a teeth whitening process to enhance their brand new smile. Or, they may have had missing teeth replaced with dental implants in Manchester followed by veneers on their upper arch to create a full and dazzling smile – In essence, a smile makeover is whatever it takes to create the smile you've always wanted.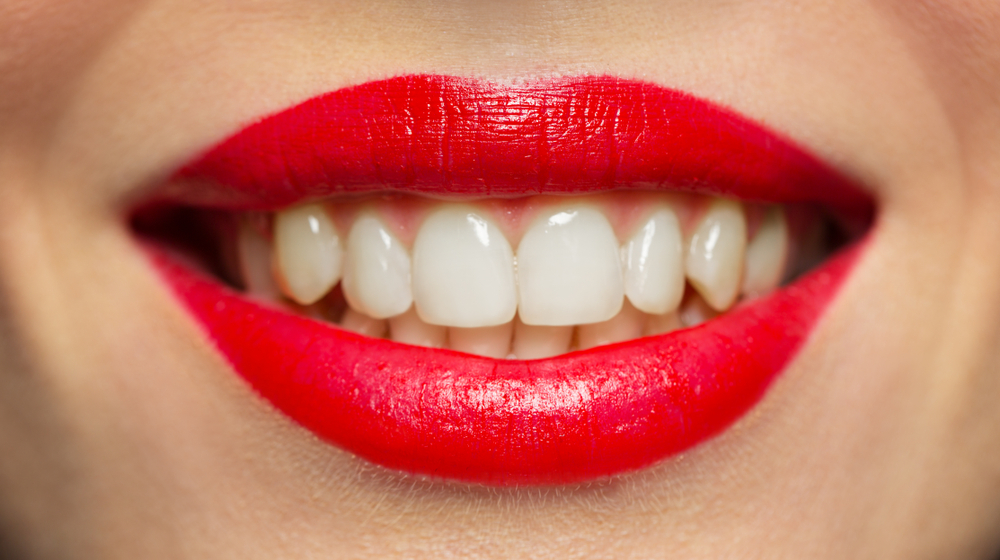 Why do people get smile makeovers in Manchester?
Smile makeovers can be used to correct cosmetic imperfections such as teeth which are stained or cracked, or they can correct teeth which are misaligned, crowded, irregularly shaped, gapped, or even a mixture of both. Sometimes a patient's cosmetic flaws may barely be noticeable, while other times they may be glaringly obvious. Either way, they can result in a loss of confidence, discomfort, pain, and even problems chewing. However severe the dental problem, a smile makeover can change how a person feels emotionally and improve their physical well-being while rejuvenating their smile.
What treatments are included in a smile makeover in Manchester?
• Fast acting braces, such as 6 months smiles, or Manchester clear aligners
• White fillings to replace traditional silver fillings
• Dental implants
• Veneers
• Crowns
• Teeth whitening
Smile makeover Manchester – It's all in the planning! 
Your smile makeover can take several weeks of planning as you and your dentist decide together what treatments will work best for you and how your new smile will look and feel. Once your personal plan has been decided, your treatment can begin. This may take anything from a couple of weeks to several months if cosmetic aligners or dental implants Manchester are required.
A smile makeover involves time, money, and multiple dental treatments. So, do the benefits outweigh the costs? To help you decide we're put together 4 benefits to be gained from smile makeovers in Manchester.
#1 Improving oral health
Despite what many people think, a smile makeover isn't just cosmetic. Depending on the dental treatments you undergo, your smile transformation could help restore your dental health. Gaps and chipped teeth, for example, can cause problems when chewing and missing teeth can cause other teeth to loosen. Not only will dental implants Manchester replace missing teeth, but they also prevent the natural bone loss which occurs when a tooth is lost. An overbite can cause jaw pain but fortunately, 6 month smiles treatment will correct this quickly and efficiently, so not only do patients get a beautiful smile but also a better functioning bite and a healthier mouth.
#2 Less pain, more comfort
Alongside gaps, crowding, chips, and overbites, come pain and discomfort. This can range from mild irritation to chronic pain. From toothaches and jaw pain to grinding in the night and difficulty chewing, dental inconveniences are many and varied. Either way, it's best to get these problems fixed so you can live your life free from discomfort.
#3 Boosts confidence levels
A more attractive smile will do wonders for your self-esteem. In fact, once you see the final result we guarantee you won't be able to stop smiling. It's not good that cosmetic imperfections can make a person feel bad about themselves, but most of us are probably self-conscious about our flaws, however minor they may be.
For some people, their dental imperfections can have a detrimental effect on them both mentally and socially, causing anxiety issues plus a whole host of other problems. They can feel hesitant about smiling, find it difficult to make eye contact, and even avoid socialising altogether. Smile makeovers in Manchester can dispel all feelings of embarrassment. A new smile brings renewed confidence and with this, comes a new outlook on the world. A smile makeover can totally transform life as you currently know it.
#4 Career Success
Anyone looking to boost their confidence will benefit from undergoing a smile makeover. For some people who rely on their smile throughout the day, such as actors, TV presenters, singers, and reporters, the need for a better smile can be crucial to success in their industry. When a person is in the limelight, a smile makeover isn't just a personal expense, it's a lifelong investment.
It's not just performers, either. Business people who have to attend lots of meetings, give presentations, and represent their company, will also benefit from a great looking smile which helps them to engage more easily with business associates and clients. Fast acting braces such as 6 month smiles Manchester or dental implants Manchester are just 2 of the dental treatments which can dramatically improve a smile.
A dazzling smile can open many doors whatever your profession since it portrays that you're a confident, friendly, and trustworthy individual.
Should I get a smile makeover? 
Are you the person in the photo who has their mouth firmly shut? Are you nervous when you meet new people? Do your teeth or jaws ache after you've eaten? If you're one of the thousands of people who suffer from dental discomfort and lack of self-esteem because of poor dental health, then a smile makeover could benefit you.
If you're still feeling unsure about whether a smile makeover is for you then come and speak to the friendly dentists at Church Road Dental. You can tell us what's bothering you, and together we can discuss your wants and needs such as: what treatments will best improve your overall dental health? What's your budget? How many dental treatments are you willing to undergo?
Since all our smile makeovers in Manchester are tailored to the individual, there are no rules. Whether you decide on dental implants in Manchester, porcelain veneers, or 6 months smiles, Manchester patients should know that we've performed countless procedures over the years and have felt privileged to witness the new lease of life our patients are now enjoying. Why not visit our smile gallery and take a look at the before and after pictures to see some of the incredible results of dental work?
If you'd like to discuss a smile makeover then give Church Road Dental a call today on 0161 486 0743 and take the first steps to a new you.