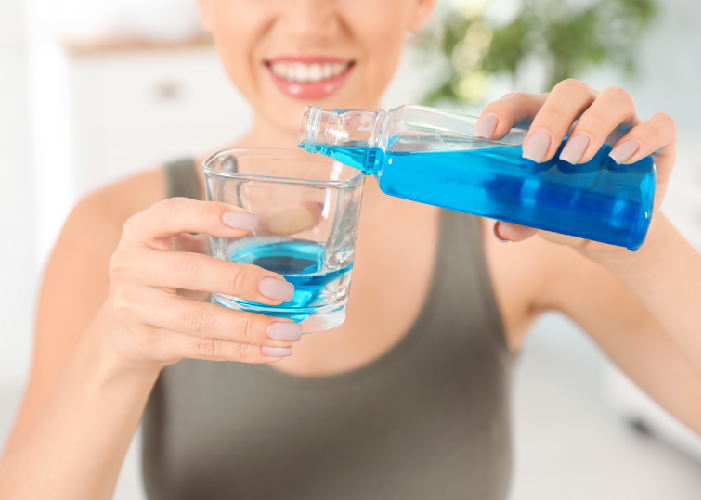 Mouthwash can support your dental health, but it should not replace good habits like brushing teeth twice a day, flossing and having regular check-ups with your dentist. Most store-bought mouthwashes are marketed to keep breath fresh but persistent bad breath could signify dental issues like gum disease. 
While mouthwash can help treat gum disease, mouthwash alone will not remove the plaque that can lead to gum disease in the first place.
Key takeaways:
– A dentist may recommend or prescribe mouthwash to help treat gum disease or oral thrush.
– Children under six should not use mouthwash.
– To help strengthen teeth, some children may be prescribed a fluoride rinse if their drinking water lacks fluoride.
If you are wondering whether mouthwash can help support your dental health, ask your dentist for more information about store-bought or prescription mouthwash. Your teeth, smile and dental health are unique, but your dentist can discuss the best way to maintain healthy teeth and gums.
"Aim for two checkups and cleanings a year with your dentist to remove plaque you can't reach from your smile and to ensure you're free of tooth decay and gum disease!"
Read the full article here:
https://yourdentalhealthresource.com/mouthwash-is-it-really-necessary/