Our practice is committed to providing you with the latest advances in dentistry.
Meet our friend: The Wand
We now offer anaesthesia with the 'magic' wand. This means every time we numb you up, it will be a comfortable experience. Most patients have had a painful experience with syringes and suffer from needle phobia. They think that it is the needle going into the gum which causes the pain.
The most common cause of pain during the treatment of local anaesthetic is, in fact, due to the rate at which the dentist administers the anaesthetic into the gums. Obviously, it is possible for the dentist to control the speed with a standard syringe, but the idea of the Wand is to take out human error. The wand uses a small handpiece that looks like a pen, giving a supply of anaesthesia in a slow, comfortable manner. It works at low pressure and a slow rate making the experience more pleasant. The anaesthetic is also more localised, meaning no numb lip afterwards.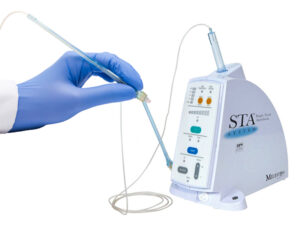 In-house CT Scanner
Due to the large number of implants we place, we are one of the few practices in South Manchester with an in-house CT scanner. This technology enables us to plan our implant treatments to a high level of precision and accuracy. The scanner is used alongside our 3-dimensional planning software to precisely plan where our implants will be placed before any implant surgery. This, in turn, will reduce problems and increase our success rates. In the past, our patients were referred to CT scanning centres, but this expensive investment will ensure speed and convenience.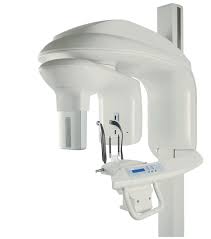 Carestream 3600 Intra-oral Scanner
No more gooey impressions thanks to our Carestream 3600 intra-oral scanner. With our new scanner, everything can be captured digitally. The process is more pleasant and accurate than traditional impressions, and we can also transfer the scans much quicker to dental laboratories.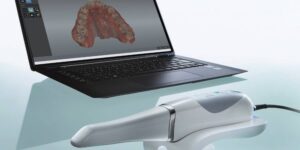 Intra-oral Camera
We often use our intra-oral camera to break down barriers and help you, as the patient, get a better understanding of the health of your mouth. The intra-oral camera is a revolutionary diagnostic dental tool allowing us to more easily identify potential problems within the mouth early on which could be missed by a visual examination. The tiny intra-oral camera can be inserted into a patient's mouth, taking pictures of the teeth and displaying the images on a computer screen. Using the intraoral camera saves time and makes problems easily visible to patients and dentists. Patients can view the areas we will work on, making procedures more understandable. The accompanying software also provides clear and accurate data so that the best treatment options can be selected. There is no pain or discomfort with the intra-oral camera.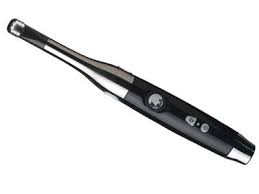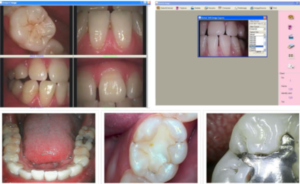 Digital X-Rays
We use the latest X-ray technology, which halves the radiation dose in comparison with other types of X-ray. Digital X-rays also allow us to capture instant images making it possible to have an immediate diagnosis which can be helpful for planning treatment and detecting any problems. Because the X-rays are instant, this reduces the delay between taking the X-ray and telling the patient the results and what treatment is required. The X-ray images can also be used in our digital software to detect areas that may not have been visible using manual X-rays.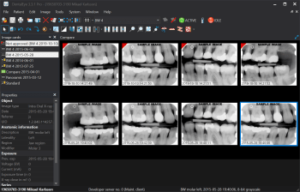 Digital SLR Cameras
All of our surgeries are equipped with the latest digital SLR cameras, ring flashes and macro lenses. Photography is the start of the journey of any patient who wishes to have one of our more advanced treatments. Taking photographs inside their mouth and of their face makes it far more effective to discuss the patient's concerns and what can be achieved. Communication is a big part of our initial consultation and at the end of treatment.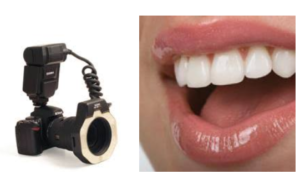 Digital Treatment Planning
In certain cases, we have the ability to provide a digital treatment plan for the intended outcome. This is a great tool for patients to visualise how their smile makeover will look before it has begun.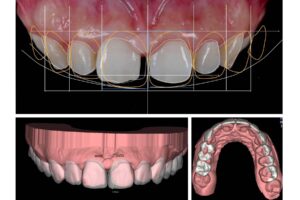 Treatments
Taking your smile in a positive direction
When it comes to a friendly, caring, and professional dentist in Cheadle Hulme, you won't find better than Cheadle Hulme Dental and Cosmetics. Why not book an appointment by contacting us directly at 0161 486 0743? We look forward to welcoming you.
View our treatments