If you're bothered by lines and wrinkles on your face then you might want to consider Botox. In Manchester, this treatment has grown rapidly in popularity and at our Bramhall dental practice, it's become one of our most requested treatments. People are often surprised to learn that as well as providing a wide range of dental treatments we also act as an emergency dentist in Didsbury and a provider of facial aesthetic treatments including Botox.
You've probably heard of Botox before and know that it works some kind of magic with lines and wrinkles, although you may not know what it really is. In essence, Botox is actually a brand name for a substance known as botulinum toxin A. What you might be surprised to learn is that it's a derivative of Clostridium Botulinum, a muscle weakening bacterium which can cause a serious but rare type of food poisoning, otherwise known as Botulism.
If this is the case, then why is Botox, used in our Manchester clinic and indeed, in other reputable practices, safe?
• Firstly – Botox as a brand is a pure protein and is far removed from the bacterial form found in Clostridium Botulinum.
• Secondly – Botox is injected gently into the skin and not directly into the bloodstream.
• Thirdly – If in the extremely unlikely event that Botox did find its way into the bloodstream, the amount needed to cause harm would be thousands of times higher than the doses found in Botox.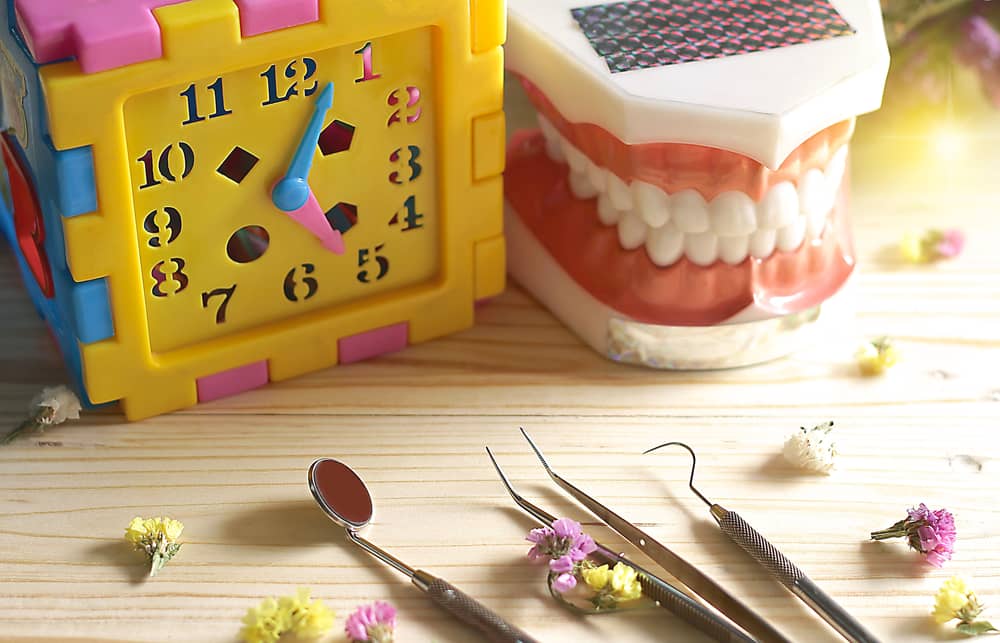 So how does it work?
Botox is commonly used to reduce wrinkles on the forehead and around the eyes, as well as for deep frown lines. Injected into specific muscles using a very fine needle, it works by blocking the signals that nerves send to muscles so they can no longer contract; thereby causing the muscle to soften and relax and the skin to appear smoother. Because the body, naturally metabolises the protein, any (controlled) paralysis is temporary. The effects last from anywhere between 4 to 6 months, so in order to remain wrinkle free, be aware that you will need to maintain regular sessions of Botox in Manchester.
So, know you know why Botox is safe, why visit a dentist for beauty treatment?
If you've had Botox treatment before, then you may have visited a beautician or dermatologist. However, there are 3 good reasons why a dentist might be better positioned to give you your next treatment
At our Bramhall dental practice, we're of the opinion that dentists should be carrying out more holistic and beauty treatments for the simple fact that they are facial experts.
Professionally trained in all facial areas – Dentists undergo years of medical training covering all areas of the face from the forehead to the chin, which is just about more than any other health professional who's allowed to administer Botox injections and dermal fillers. In truth, anyone considering Botox in Manchester would be well advised to visit a private cosmetic dentist rather than seeking an alternative option. Dentists are also trained to advise their patients on anything to do with the face and to provide a holistic diagnosis.
While it's true that dentists have to undergo training in order to administer Botox injections, it doesn't take long for them to learn how to do this. Don't forget that they're already proficient at giving patients pain-free injections in the oro-facial region to numb any pain and put them at ease during dental procedures, so it really is a logical step.
Dentists are trained to balance your features –Dentists have a unique suitability for providing Botox treatments – they have a very good understanding of the anatomy of the face. This gives them an advantage over other Botox providers when it comes to delivering more natural and precise results.
The wealth of experience they gain by carrying out intricate procedures makes our Bramhall dental practice the perfect service providers for your needs.
Modern-day dentists don't just drill and fill teeth; with proper training and experience they can give you a brand new smile and enhance it further with a range of cosmetic facial treatments designed to make you look younger. In other words, they can help you achieve your goals and best of all, all of your treatments are conducted under the one roof – for added patient convenience.
Complications could occur with people that are not as well trained, however much experience they have – Botox isn't necessarily a complex procedure and most times it takes no longer than 15 minutes for the treatment. However, there are potential complications if it isn't carried out properly. To correct lips lines or puckered chins, it's essential that only the right facial muscles are treated. Get it wrong and the results can look strange and awkward, to say the least. We've all seen before and after pictures of people whose Botox treatment has gone badly.
When you visit a person who doesn't have sufficient knowledge to administer Botox then you're putting yourself at risk. As we've already mentioned, dentists understand and have the skills necessary to monitor both the medical and aesthetic aspects of Botox treatment which should give you peace of mind that you're in safe hands.
If this isn't enough to convince you, then you might want to consider this…
Dentists today are getting a stronger foothold on Botox as it's been shown that not only does it act as a cosmetic enhancer but it can also be used to treat problems related to oral health. Dental Botox also offers relief for:
• Clenching and grinding of the teeth (Bruxism)
• Headaches resulting from tenseness in the muscles of the face, head, or neck, as well as relieving the symptoms of TMJ Syndrome.
• Puckered chins and lip lines
• Gummy smiles where the upper lip is over-retracted
No matter what treatment or procedure that you're seeking, we can't stress enough the importance of receiving care from a professional. At our Bramhall dental practice, we provide efficient and skilled treatments for Botox in Manchester as well as a comprehensive range of preventative and restorative dental treatments. Don't forget, if you need urgent dental assistance then we're here for you as your emergency dentist Didsbury too.
If you're interested to find out more about facial aesthetics and the treatments we provide, then why not schedule an appointment with Church Road Dental and Cosmetics by calling 0161 486 0743.