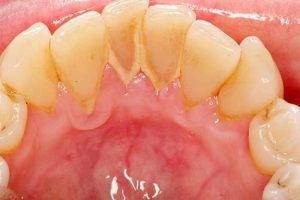 oralhealthThere's a new dental substance that can kill bacteria and prevent plaque by resisting biofilm formation. The antibacterial agent does not affect the surrounding teeth or gum tissue.
Summary:
– Dentists use composite materials to repair and restore our teeth through treatments like fillings.
– The new dental substance comprises a resin implanted with imidazolium, a powerful agent that kills bacteria on contact.
– Any remaining biofilm on the material can be easily removed by rinsing with a water.
Prevent plaque by brushing your teeth regularly and seeing the dentist for thorough dental cleaning.
Learn more here:
https://www.sciencedaily.com/releases/2017/12/171204162229.htm