26 April 2019
A Quick Look at Dental Implants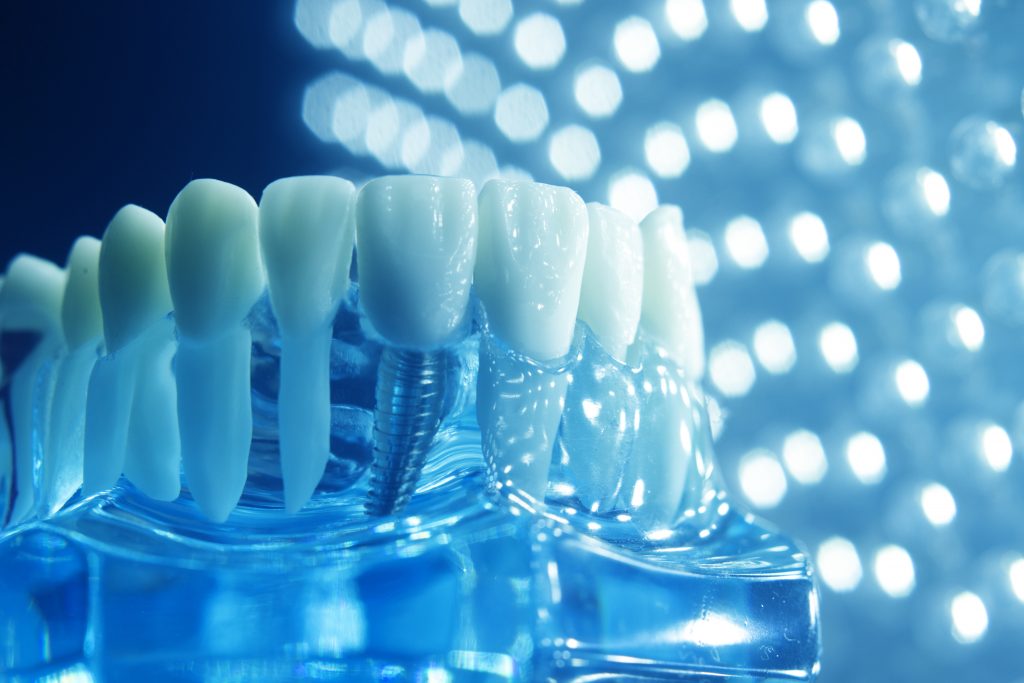 Dental implants are a reliable method to replace a tooth that is missing. Such modern marvels will last for longer than a decade if you follow the correct oral hygiene procedures. However, it is likely that you have a few questions about what is involved.
Church Road Dental specialists provide advanced dentistry, including dental implants in Manchester. We can help you better understand what is in store. Let's break this concept down into three steps for the sake of clarity and brevity.
The Initial Consultation
Your Church Road Dentist will discuss your options as well as determine whether or not there is sufficient bone in your jaw for the implantation. A healthy jaw is required in order to ensure that the implant remains in place. Your teeth will also be examined in order to spot any possible underlying issues such as cavities or gum disease. A healthy mouth is essential before dental implants can be applied, so you might require a cleaning.
The Procedure and the Healing Time
The next step involves inserting a small titanium post into your jaw. This will be undertaken by a professional oral surgeon. The post is used to affixed the implant itself, so this is an extremely important part of the process. X-rays are used to determine the optimal area for the post and once completely healed, it will remain in place permanently.
In terms of healing time, most patients will require between four and six weeks in order to make certain that it is able to provide a strong foundation for the subsequent crown. However, keep in mind that healing times can vary from individual to individual. You may be fitted with a temporary crown during the interim.
Obtaining the Crown
The final step is to affix the crown to the post. As each crown is designed to closely resemble your natural teeth, you can rest assured your smile will be beautiful. The use of modern materials will help to ensure that these implants last up to fifteen years or longer if cared for properly.
Your Church Road Dental specialist will expect to see you every six months for an exam and cleaning, to keep your teeth and gums in good shape. That's how we ensure the very highest quality dental implants in Manchester.
Church Road Dental is a Multi-Award-Winning Dental Practice in Manchester. If you're searching for an experienced general and cosmetic Cheadle Hulme dentist then look no further than Church Road Dental Practice.
Learn more about dental implants here:
https://yourdentalhealthresource.com/ask-the-dentist-how-do-dental-implants-work/
Back to Blogs
Treatments
Taking your smile in a positive direction
When it comes to a friendly, caring, and professional dentist in Cheadle Hulme, you won't find better than Cheadle Hulme Dental and Cosmetics. Why not book an appointment by contacting us directly at 0161 486 0743? We look forward to welcoming you.
View our treatments