08 May 2023
Transform Your Smile: A Guide to Cosmetic Dentistry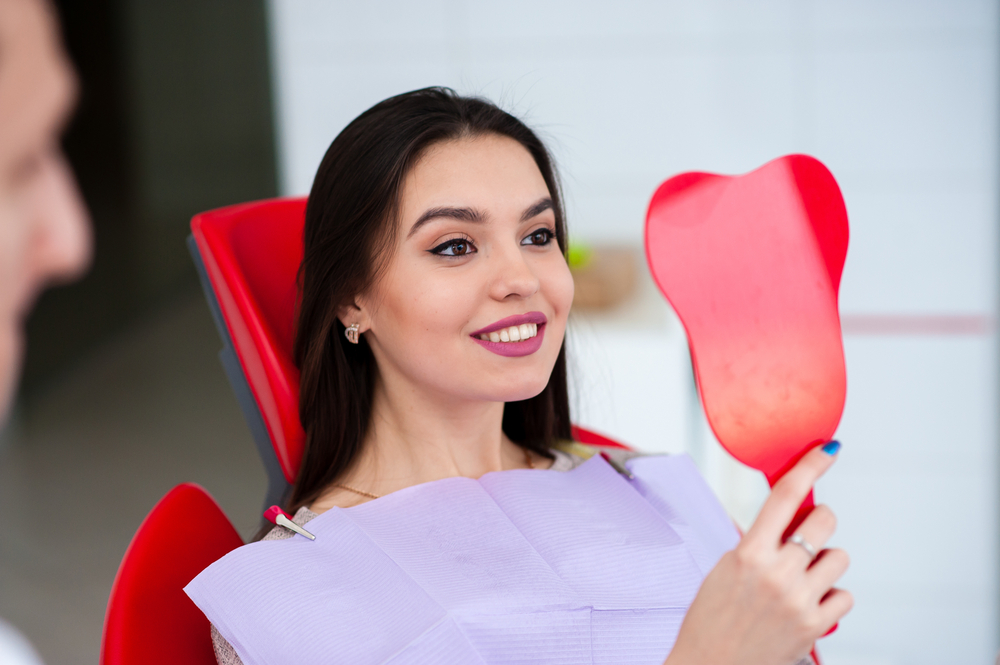 Cosmetic dentistry encompasses an array of dental procedures and treatments designed to enhance the appearance of your teeth, gums, and overall smile. From teeth whitening to dental veneers, implants, and orthodontics, the field of cosmetic dentistry in Manchester provides a wealth of options tailored to meet your unique needs and desires. Beyond aesthetics, the benefits of cosmetic dentistry extend far beyond surface-level improvements, as they can also positively impact your oral health and overall well-being.
In this guide, we'll delve into the world of cosmetic dentistry, exploring the various procedures available, their benefits, and what you need to know before embarking on your smile transformation journey. Whether you're looking to brighten your teeth, correct misalignments, fill in gaps, or achieve a complete smile makeover, we've got you covered.
Teeth Whitening:
When it comes to teeth whitening, there are two primary methods available: in-office whitening and at-home whitening. In-office teeth whitening is performed by a dental professional at a clinic or dental office. This method involves the application of a highly concentrated whitening gel to your teeth, which is activated by a special light or laser. In-office whitening delivers fast and dramatic results, often lightening teeth several shades in just one session. On the other hand, at-home teeth whitening involves the use of whitening kits provided by your dentist. These kits typically include custom-fitted trays and a milder whitening gel that you apply to your teeth over a period of time, usually a few hours per day or overnight. While at-home whitening may take longer to achieve desired results, it offers the convenience of being able to whiten your teeth in the comfort of your own home.
Both in-office and at-home teeth whitening methods have their own set of benefits, risks, and considerations. In-office whitening is ideal for individuals seeking immediate results or those with more severe tooth discoloration. It is closely monitored by dental professionals, ensuring safety and effectiveness. However, it may be more expensive compared to at-home options. At-home teeth whitening, on the other hand, provides a more affordable and flexible solution. It allows you to gradually whiten your teeth at your own pace and convenience. However, it requires a consistent and disciplined application to achieve desired results.
Additionally, it's important to note that teeth whitening may cause temporary tooth sensitivity or gum irritation, and results may vary depending on the individual's natural tooth colour and lifestyle habits such as smoking or consuming staining substances. Consulting with your dentist is crucial to determine the most suitable teeth whitening method for your specific needs and to ensure proper guidance throughout the process.
Dental Veneers:
Dental veneers are thin, custom-made shells that are bonded to the front surface of teeth to improve their appearance. Veneers serve multiple purposes, including correcting the shape, size, colour, and alignment of teeth, as well as covering up imperfections such as cracks, chips, or stains. There are two primary types of veneers: porcelain veneers and composite veneers. Porcelain veneers are crafted from a high-quality, durable ceramic material that closely resembles natural teeth. They offer exceptional stain resistance and long-lasting results. Composite veneers, on the other hand, are made from a tooth-coloured resin material that is applied directly to the teeth and shaped by the dentist. While they may not last as long as porcelain veneers, composite veneers are a more affordable and reversible option. The veneer placement procedure typically involves several steps, including consultation, teeth preparation, impression-taking, veneer fabrication, and final bonding. The timeline for veneer placement can vary but usually spans a few appointments.
Veneers can provide numerous benefits, such as transforming the appearance of teeth, improving symmetry and proportion, and enhancing overall smile aesthetics. However, it's important to consider the potential drawbacks of veneers, including the irreversible nature of the procedure, the need for healthy tooth structure removal, and the possibility of increased sensitivity. Consulting with a qualified cosmetic dentist is crucial to determine whether veneers are the right option for your specific dental needs and goals.
Dental Implants:
Dental implants are advanced dental restorations that serve as artificial tooth roots, providing a sturdy foundation for replacement teeth. They are designed to mimic the structure and function of natural teeth, making them a durable and long-lasting solution for missing teeth. The purpose of dental implants goes beyond aesthetic improvements; they also restore proper chewing function, improve speech, and prevent bone loss in the jaw.
The process of getting dental implants in Manchester typically involves several stages. It starts with a thorough consultation and examination to assess the patient's oral health and determine the suitability for implants. This is followed by a surgical procedure where the dental implant is placed into the jawbone. After the surgery, a healing period of a few months is necessary to allow the implant to integrate with the bone through a process called osseointegration. Once the implant has fully healed, a custom-made dental crown or prosthetic tooth is attached to the implant. The recovery period varies depending on the individual, but it generally involves managing any post-surgical discomfort and following proper oral hygiene practices. Dental implants offer numerous long-term benefits, including improved oral health, enhanced aesthetics, restored bite functionality, and increased self-confidence. Moreover, dental implants have the potential to last a lifetime with proper care, making them a valuable investment in one's oral well-being.
Finding the Right Cosmetic Dentist:
Finding the right cosmetic dentist is paramount when it comes to achieving your desired smile transformation. It is crucial to choose a qualified and experienced cosmetic dentist who possesses the necessary skills and expertise to deliver exceptional results. When selecting a cosmetic dentist, consider factors such as their educational background, specialised training in cosmetic dentistry, and their portfolio of previous work. Additionally, reviews and testimonials from previous patients can serve as a valuable resource in assessing the dentist's reputation and patient satisfaction. One such dental practice renowned for its expertise in cosmetic dentistry is Cheadle Hulme Dental. With their team of skilled professionals and a track record of transforming countless smiles, Cheadle Hulme Dental is committed to providing high-quality cosmetic dental treatments tailored to meet your unique needs. Their commitment to patient care and exceptional results make them a trusted choice for those seeking cosmetic dentistry services.
In conclusion,a confident smile can have a profound impact on your self-esteem and overall well-being. It's time to take the first step toward transforming your smile. If you're in Manchester and seeking expert cosmetic dentistry services, reach out to Cheadle Hulme Dental. Their skilled team is ready to guide you on your smile transformation journey, including teeth whitening in Manchester. Contact them today for further enquiries or to schedule an appointment.
Back to Blogs
Treatments
Taking your smile in a positive direction
When it comes to a friendly, caring, and professional dentist in Cheadle Hulme, you won't find better than Cheadle Hulme Dental and Cosmetics. Why not book an appointment by contacting us directly at 0161 486 0743? We look forward to welcoming you.
View our treatments