16 April 2020
Choosing a Baby's Soother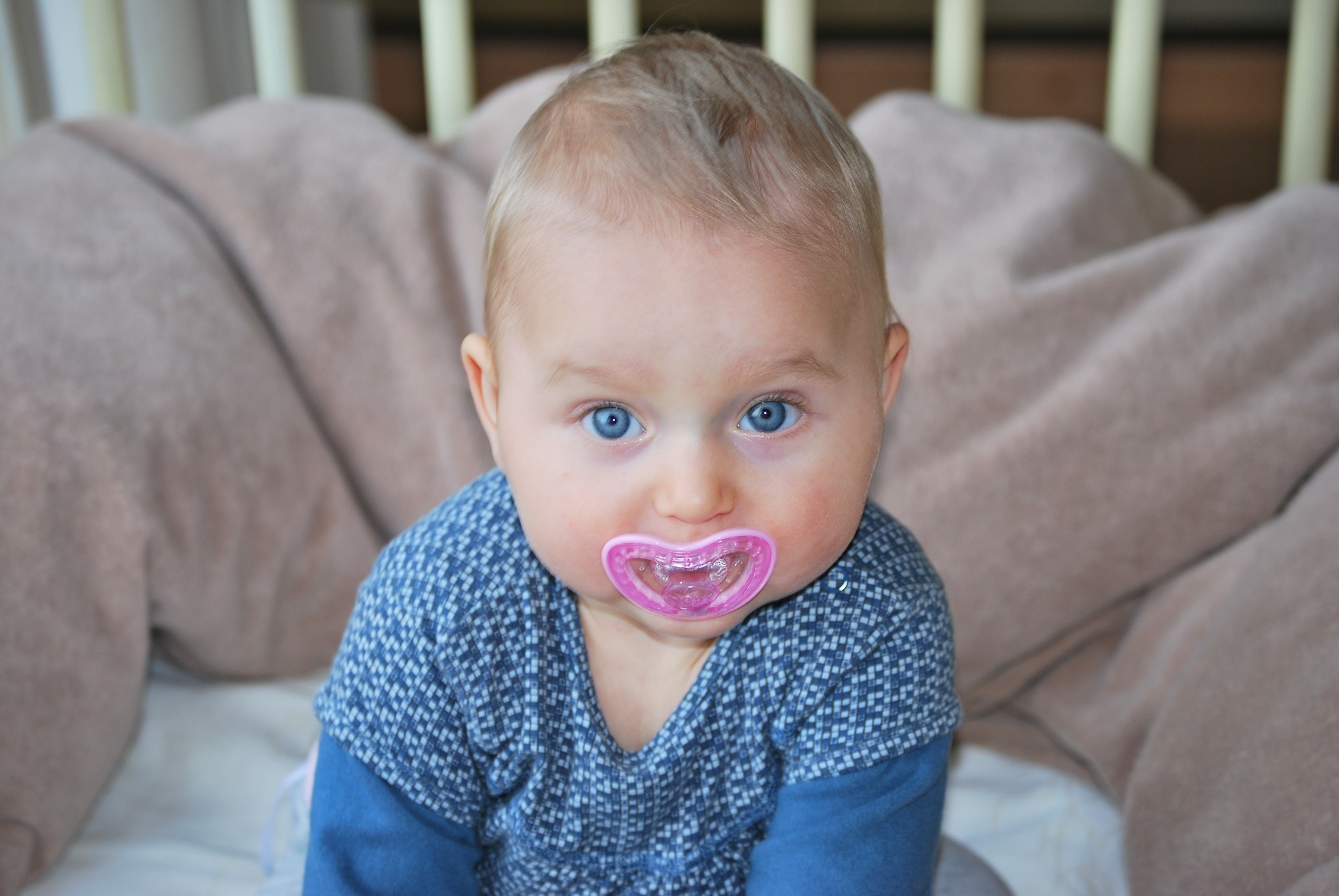 Alternately called a dummy, soother or pacifier there is a myriad of sizes, shapes and designs to select from. Choosing the best soother is important and certain guidelines should be followed. The three most important things to look out for when buying soothers are:
–  BPA-free. Always choose a soother that contains no Bisphenol-A. Usually referred to as BPA, this chemical is often used in the manufacture of plastics but has been linked with some endocrine disorders including diabetes.
–  One-Piece. A one-piece soother has less crevices and cracks in which germs and bacteria can accumulate and grow and are also easier to clean and sterilise. Avoid soothers with strings or lanyards as these can be a possible choking hazard.
–  Orthodontic. More comfortable for a baby as the soother more closely resembles the natural shape of the nipple, orthodontic soothers are the usual recommendation of the dentist as they provide support for the proper development of the jaw and teeth.
Soothers made from medical-grade silicone and natural rubber are the top recommendations of dental professionals although rubber and latex dummies also work quite well but tend to wear out considerably quicker. More tips and advice on choosing a baby's soother can be read at https://yourdentalhealthresource.com/are-some-pacifiers-better-than-others-for-a-childs-oral-health/
Back to Blogs
Treatments
Taking your smile in a positive direction
When it comes to a friendly, caring, and professional dentist in Cheadle Hulme, you won't find better than Cheadle Hulme Dental and Cosmetics. Why not book an appointment by contacting us directly at 0161 486 0743? We look forward to welcoming you.
View our treatments