30 April 2020
Coping with Tooth Sensitivity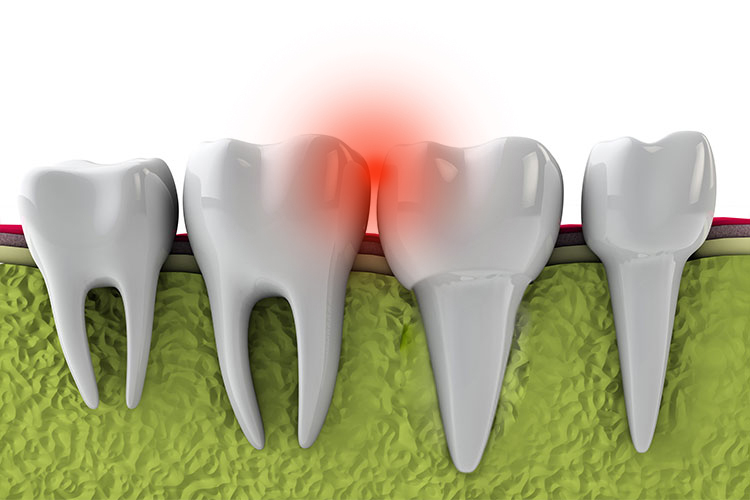 Any form of tooth sensitivity, mild or severe, is an indication that something is amiss with the teeth. Teeth become sensitive to heat or cold and even some types of foods because the enamel covering the tooth has been damaged and exposed some of the underlying dentin.
Regardless of how minor the damage is to the tooth enamel it will need to be treated by a dentist if the erosion is not to spread and result in severe trauma to the tooth.
Until you get treatment, there are some ways to minimise the sensitivity and cope with any pain.
These include:
–  Switching to a toothbrush with softer bristles
–  Using a good quality desensitising toothpaste
–  Trying fluoride treatment which is carried out by the dentist
It is usually the case that certain foods or drinks will also trigger tooth sensitivity. Take note of what sets off a reaction and be conscious of what you consume to avoid unnecessary problems.
Coping with tooth sensitivity will help get you avoid unnecessary pain and discomfort but the condition should be taken as an early warning sign and never simply ignored. More advice on coping with tooth sensitivity can be found at https://yourdentalhealthresource.com/top-tips-for-reducing-tooth-sensitivity/
Back to Blogs
Treatments
Taking your smile in a positive direction
When it comes to a friendly, caring, and professional dentist in Cheadle Hulme, you won't find better than Cheadle Hulme Dental and Cosmetics. Why not book an appointment by contacting us directly at 0161 486 0743? We look forward to welcoming you.
View our treatments