15 April 2020
Do TMJ Disorders Cause Teeth to Shift?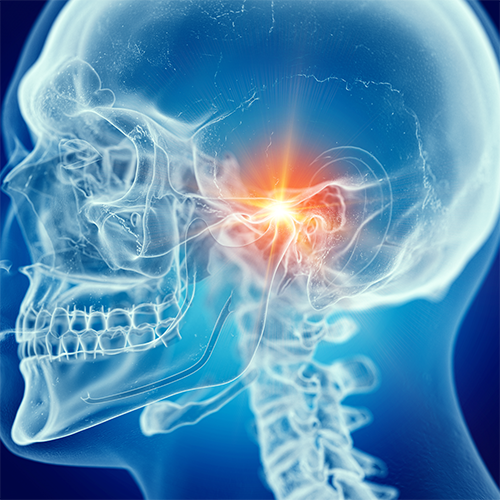 Jaw pain, aching facial pain, popping or clicking noises and difficulty opening and closing the mouth are all symptoms of a Temporomandibular joint (TMJ) disorder. Also, TMJ has also been linked to a lesser-known symptom – shifting of teeth. Here's what you need to know.
Key takeaways:
–  Some people experience teeth grinding as a result of a TMJ disorder which in turn causes teeth to shift. Others develop TMJ disorders due to bruxism and if left untreated may cause gaps in your teeth.
–  It's perfectly normal for teeth to slightly shift over your lifetime. However, severe TMJ disorders can cause accelerated misalignments leading to crooked teeth and bigger gaps which could greatly affect the appearance of your smile.
–  TMJ disorders are normally caused by stress, anxiety, poor posture, arthritis, bruxism and a misaligned bite. Identifying the root cause of your TMJ disorder will help you and your dentist determine the best treatment options for you.
If you're experiencing symptoms of either bruxism or TMJ such as jaw pain or ear pain, it's time to seek a consultation with your dentist.
For more, click here https://yourdentalhealthresource.com/can-tmj-cause-your-teeth-to-shift/
Back to Blogs
Treatments
Taking your smile in a positive direction
When it comes to a friendly, caring, and professional dentist in Cheadle Hulme, you won't find better than Cheadle Hulme Dental and Cosmetics. Why not book an appointment by contacting us directly at 0161 486 0743? We look forward to welcoming you.
View our treatments