28 February 2017
Exploring the Differences Between Dental Implants and Dental Bridges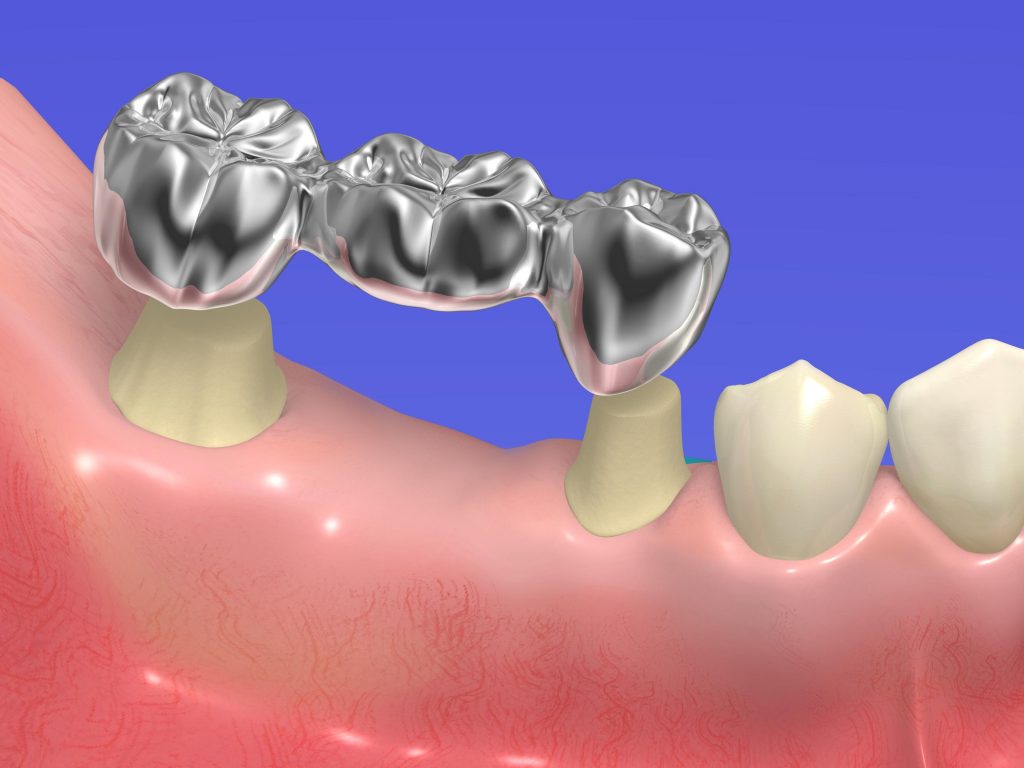 Dental bridges and dental implants, when you live in Manchester, are without a doubt two of the most effective ways to restore the condition of your teeth. However, these terms can be slightly confusing to those who are not familiar with what they involve.
Let us take a look at some of the differences between each — as well as a few factors to keep in mind when speaking with a private dentist if you are considering either treatment option.
The Ways in Which These Implants are Mounted
This is the major difference between the two options. As the name hints, a dental bridge employs surrounding teeth in order for the apparatus to be permanently bonded. The main benefit is that this is a non-invasive method and will require no healing time. However, the teeth in the immediate area may need to be ground down so that the bridge itself can be installed successfully. On a final note, any surrounding teeth which suffer from future decay may dictate that the entire bridge be removed.
On the contrary, dental implants are directly bonded to the bone of the jaw with the use of a titanium mount. As the surrounding teeth are not required, the implant itself can represent a lifelong solution. However, most dental implants in Manchester are more expensive than bridges. Implants are associated with healing times of (generally) between six and nine months. If bone loss has taken place within the intended implantation area, a separate graft may be necessary. This could increase the cost of the operation as well as recovery times.
Cost Versus Longevity
We touched upon the cost of either option in the last section. It only stands to reason that this important factor should be examined in greater detail. If you perform a common online search using a generic phrase such as "implant retained dentures Manchester", many articles will likely cite that the cost of an implant can be slightly higher than that of a dental bridge.
In fact, it is not uncommon for a high-quality implant to be associated with prices of £2,000 pounds or more. Those who require multiple dental implants from Manchester providers could spend a great deal of money.
While the financial factor cannot be overlooked, this metric needs to be weighed against the permanent nature of an implant. Not only will this tooth aesthetically appear exactly the same when compared to the surrounding teeth, but implants will require no extra maintenance once the healing process is complete. As we have seen earlier, this is not always the case with dental bridges (in the event that other teeth may become compromised).
The bottom line is that there are benefits and drawbacks associated with either option. Appreciating these variables is always the first step involved with making the correct choice when the time is right. If you would like to learn more or to schedule an appointment with one of our experts, please do not hesitate to contact our Manchester practice directly.
Back to Blogs
Treatments
Taking your smile in a positive direction
When it comes to a friendly, caring, and professional dentist in Cheadle Hulme, you won't find better than Cheadle Hulme Dental and Cosmetics. Why not book an appointment by contacting us directly at 0161 486 0743? We look forward to welcoming you.
View our treatments