09 December 2020
Fluoride and Children's Dental Health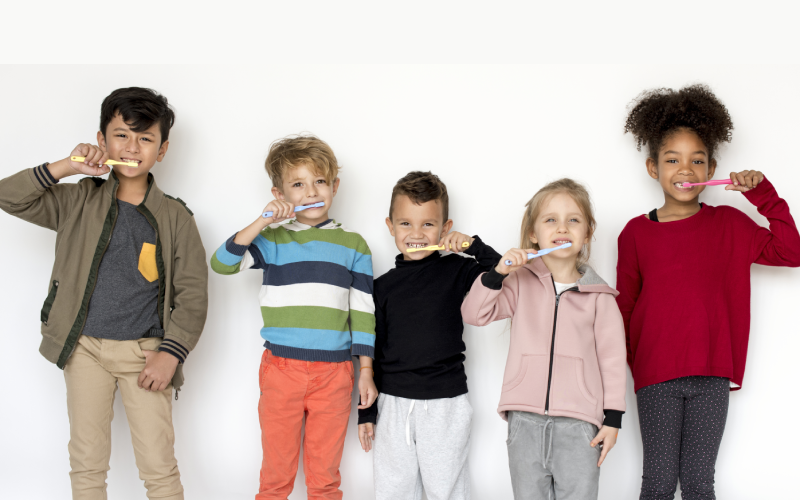 Despite some claims to the contrary, fluoride is a safe natural mineral and widely accepted as being beneficial to both physical and dental health. Most municipal water supplies now contain an amount of fluoride and it is also used in many toothpastes and mouthwashes.
As with most things in life, fluoride should only be used within safe guidelines. This means using smaller amounts for children — which should be discussed with the child's dentist in order to allay any parental fears.
Fluoride and its effects have been researched for decades and among the many benefits attributed to its use are:
– Stronger tooth enamel
– A reduction in tooth decay of up to 25% for both children and adults
– Significant reduction in the necessity for fillings in adulthood
Using fluoride-based dental products from an early age will also make tooth loss less likely in adulthood — as the teeth are stronger and in better condition than those not exposed to fluoride. This is because the fluoride combines with calcium and phosphates in the saliva which builds stronger teeth that are more resistant to acids, bacterial damage and the formation of cavities.
Read more about the benefits of fluoride at https://yourdentalhealthresource.com/is-fluoride-safe-for-your-childs-dental-health/.
Back to Blogs
Treatments
Taking your smile in a positive direction
When it comes to a friendly, caring, and professional dentist in Cheadle Hulme, you won't find better than Cheadle Hulme Dental and Cosmetics. Why not book an appointment by contacting us directly at 0161 486 0743? We look forward to welcoming you.
View our treatments