11 September 2023
How A Healthy Smile In Manchester Can Boost Self-Esteem?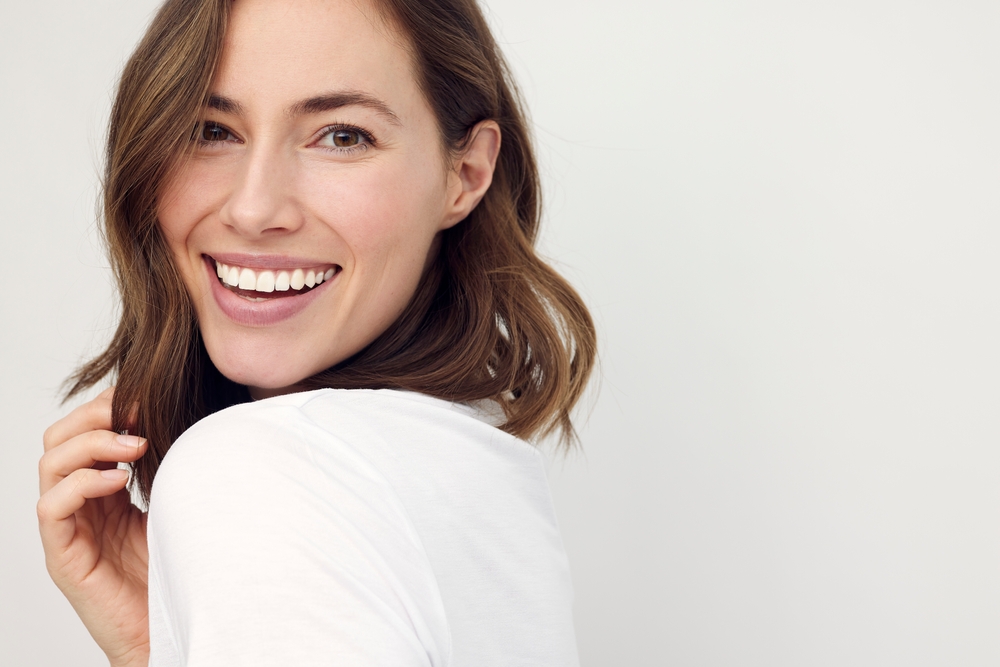 We can all spot a confident person when we see them. We notice it in their presence, we observe it when they walk into a room and we see it in their smile. More often than not, confident people wear their smiles boldly and proudly.
But even confident people need a boost of self-esteem from time to time and that doesn't have to be difficult. Giving it a lift can be something as simple as a trip to the dentist.
At our dentist near Alderley Edge, for example, our team works tirelessly to transform jaded teeth into happy smiles, and Manchester patients who visit us come away feeling emotionally buoyed. But is this a coincidence or a connection between a healthy smile and increased self-esteem?
To answer this, we need to dive into the world of biology.
The science behind a smile
A smile is typically associated with happiness. But being happy isn't something that's automatically associated with science. However, they are inextricably linked. Research shows that cracking a smile can actually change our mood.
So why is this?
Every time we break into a smile, the brain recognises this change and releases chemical signals known as neuropeptides. These neuropeptides activate chemical circuits that alter our emotional state. When our emotional state changes, it triggers neurotransmitters like dopamine, serotonin, and endorphins which are attached to the brain's reward centres (opioid receptors). As they transmit, they carry pleasure signals across the body's nervous system. They are, in fact, the body's natural high.
Dopamine, for example, is a mood booster that increases our feelings of happiness while serotonin is associated with reduced stress.
Essentially, every time we smile, it tricks our brains into thinking that we're happy, which will then elicit actual feelings of happiness.
Strangely enough, even when we fake a smile, the same results apply because the brain cannot distinguish the difference between genuine joy and pretence. Instead, it simply associates smiling with happiness, and the same chemicals are released whether we're genuinely happy or not.
Moreover, endorphins are the body's natural pain killers and once released into the body by the hypothalamus, they're known to repress discomfort.
If you don't believe me, the next time you experience an annoying headache or you've been sitting badly and are in short-term discomfort, try cracking a smile, it really does help.
So what about the link between smiling and self-esteem?
Inevitably, having a great smile makes us want to show it off more. Having a healthy smile is perceived as more attractive, open, trusting and makes you more approachable to others. Moreover, a smile is contagious. The more we do it, the better our mood and that makes a huge difference to our overall self-esteem.
But that's not all…
Inwardly, a great-looking smile makes us feel more confident and successful, ultimately boosting how we feel about ourselves in the long term.
To flip this on its head, people with poor oral health tend to feel more self-conscious about their smiles, which directly impacts confidence.
Research suggests that people with less-than-perfect smiles are even subject to pre-judgement or discrimination The longer someone waits to visit a smile dentist in Manchester per se, the more their confidence takes a hit.
In fact, as a cosmetic dentist near Alderley Edge, we regularly hear stories of patients who no longer socialise and withdraw from life because of the poor condition of their smiles. Visiting a dental clinic in Manchester that can change the situation, makes a huge difference.
So what can we do to improve a smile?
If you do feel insecure because of your smile, it doesn't mean that you can't feel happy or confident. No matter what your dental problems are, our highly experienced clinicians will get you back on track.
We use the latest and proven orthodontic appliances like contemporary braces or clear aligners to straighten teeth. These timely treatments work on people of all ages and teeth of all conditions.
Alternatively, for those with a less-than-white smile, patients can choose from professional at-home teeth whitening kits that whiten teeth over several weeks, or they can opt for in-office laser power whitening that delivers results within a single one-hour treatment.
When teeth are pitted, or chipped, or the underlying colour is naturally darker, patients have the option of a chipped tooth repair or composite or porcelain veneers. The latter is applied to the front of existing teeth to transform a jaded look into a dazzling, healthy smile. Manchester patients are often amazed at the outcome.
Finally, we also combine and co-ordinate several or more cosmetic dental procedures like those listed above to dramatically improve the appearance of a smile. Collectively, this is known as a full smile makeover and treatments are very much tailored to patient needs.
Cheadle Hulme Dental and Cosmetics – Get the smile you deserve
Whatever your dental requirements here in Manchester, we're in the business of rehabilitating smiles. By default, that also means restoring confidence, boosting self-esteem, and improving overall well-being.
So, if you need an overdue confidence boost and everything else that goes with the territory of a beautiful, healthy smile, talk to the team at Cheadle Hulme Dental and Cosmetics.
At our dentist near Alderley Edge, we'll work closely with you to create a smile you can be proud of and one that allows you to radiate confidence from the inside out.
Don't let misaligned or faded teeth hold you back. Get in touch today and take the steps you need to change your life for the better.
Back to Blogs
Treatments
Taking your smile in a positive direction
When it comes to a friendly, caring, and professional dentist in Cheadle Hulme, you won't find better than Cheadle Hulme Dental and Cosmetics. Why not book an appointment by contacting us directly at 0161 486 0743? We look forward to welcoming you.
View our treatments