02 January 2020
How Excess Alcohol Affects Your Teeth and Gums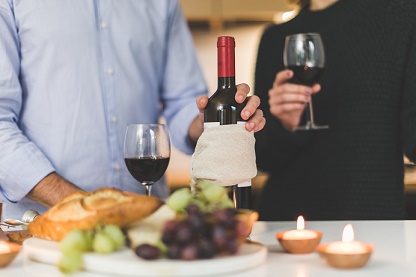 Alcohol indulgence has been known to cause some life-threatening chronic diseases and illnesses such as diabetes and heart disease. But do we know whether alcohol affects our teeth? Let's take a look below.
Key takeaway:
–   Most types of alcohol are extremely acidic. This makes them corrosive to the tooth enamel. Chances are if you fail to maintain proper oral hygiene as an alcohol drinker, you may wind up suffering from tooth sensitivity. Alcohol also causes dehydration which often results in a dry mouth and an increased risk of tooth decay.
–   Heavy drinking has also been associated with numerous types of cancer including oral throat and liver. Oral cancer may affect the soft tissues of the mouth, throat, tongue, lips, cheeks and sinuses.
–   Frequent alcohol drinkers have an increased risk of developing gum disease. They also tend to have more plaque and tartar build-up because of poor oral hygiene. This often leads to gum irritation and infection.
Eat healthily and visit your dentist regularly to ensure that if there are any problems with your mouth, they're caught early. Brush and floss your teeth daily and rinse your mouth thoroughly with water after drinking alcohol.
Read more here:
 https://yourdentalhealthresource.com/is-alcohol-bad-for-your-dental-health/
Back to Blogs
Treatments
Taking your smile in a positive direction
When it comes to a friendly, caring, and professional dentist in Cheadle Hulme, you won't find better than Cheadle Hulme Dental and Cosmetics. Why not book an appointment by contacting us directly at 0161 486 0743? We look forward to welcoming you.
View our treatments