29 October 2020
How Smoking Can Affect Dental Procedures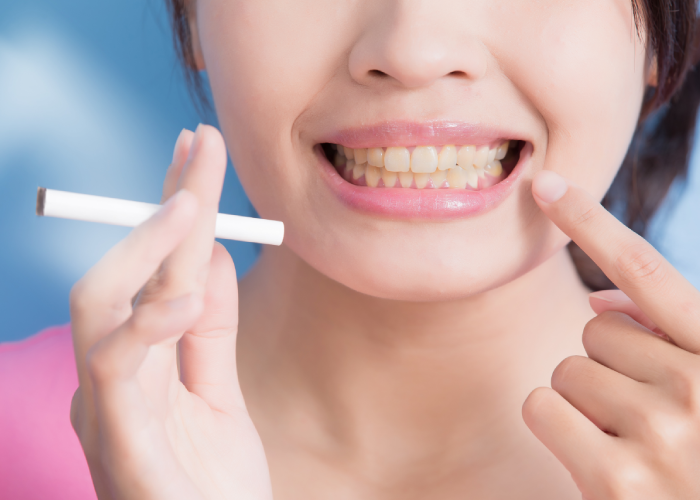 As well as increasing the risk of oral cancer, gum disease and discolouration of the teeth, smoking can hinder recovery from dental work. It is one of the reasons your dentist will ask you to desist from smoking for a period of time before and also following a dental procedure.
Key takeaways:
–   Smokers have been seen to have a higher risk of complications after most dental procedures. Therefore, any treatment may end up having to be reversed or a different treatment option considered.
–   A smoker can heal slower than a non-smoker after a dental procedure such as a tooth extraction. Smoking impedes the immune system and also leads to a narrowing of blood vessels, reducing the flow of the blood and nutrients to the affected area.
–   As their immune system is suppressed, smokers can experience more pain during routine dental procedures as they are more prone to infections, requiring even more treatment from a dentist.
"Tobacco use has been shown to affect the success of almost all procedures performed in the oral cavity. What this means is that you have a higher risk for complications after any dental procedure, from tooth extractions to root canals."
Read the full story here
https://yourdentalhealthresource.com/did-you-know-smoking-can-impact-your-dental-procedures/
Back to Blogs
Treatments
Taking your smile in a positive direction
When it comes to a friendly, caring, and professional dentist in Cheadle Hulme, you won't find better than Cheadle Hulme Dental and Cosmetics. Why not book an appointment by contacting us directly at 0161 486 0743? We look forward to welcoming you.
View our treatments