15 August 2019
Looking after Your Dental Health: Tips for Seniors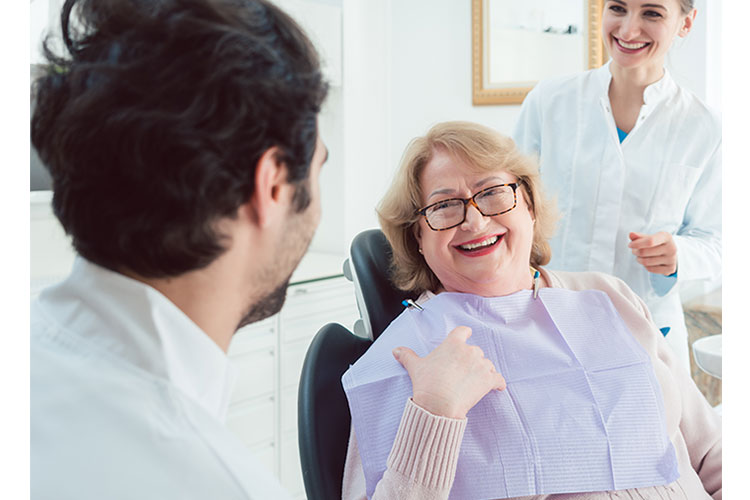 A lifelong habit of good oral hygiene and regular visits to the dentist will increase the chances of natural teeth lasting into old age. However, looking after oral hygiene can be more challenging as we age.
Gum disease can develop at any age, however, it is even more common between the ages of 65 and 74. If untreated, it can result in tooth loss. Other medical conditions such as diabetes and osteoporosis can increase the risk of gum disease developing.
As we age, our mouths naturally get dryer and certain medications can also decrease the production of saliva. Given saliva's protective function in removing harmful bacteria from the tooth's surface, it stands to reason that a dry mouth leads to tooth decay. The chances of tooth decay occurring can be reduced by chewing sugarless gum, drinking plenty of water and sucking lozenges, all of which encourage saliva production.
Some seniors find that conditions such as arthritis can interfere with the ability to brush teeth properly. It's always worth asking the dentist for advice as specially designed dental care tools are available.
Back to Blogs
Treatments
Taking your smile in a positive direction
When it comes to a friendly, caring, and professional dentist in Cheadle Hulme, you won't find better than Cheadle Hulme Dental and Cosmetics. Why not book an appointment by contacting us directly at 0161 486 0743? We look forward to welcoming you.
View our treatments