10 November 2021
Main Causes of Receding Gums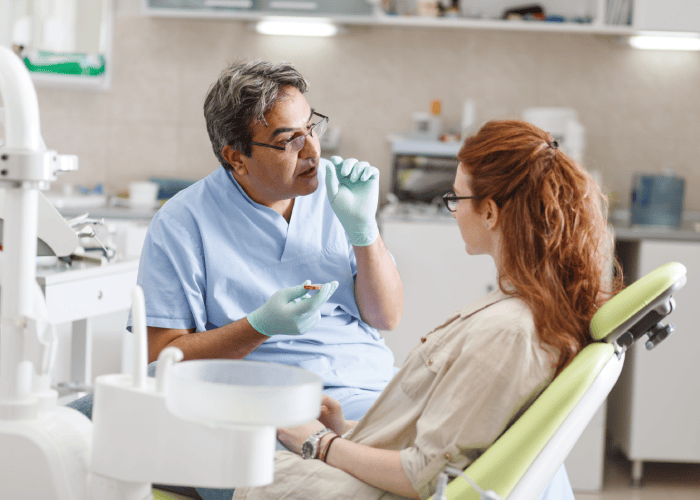 Although gum recession can have a number of causes, the underlying reason is almost invariably down to poor dental care. Failure to brush and floss the teeth regularly and correctly will lead to a build-up of food debris, plaque and bacteria which will have an adverse affect on gum health.
Damaged or infected gums can cause the gums to pull back from the teeth, which is commonly referred to as gum recession. Among the chief causes of gum recession are:
Vigorous brushing. Brushing too harshly, or with a hard-bristled toothbrush, not only damages tooth enamel but also the gums.
Teeth grinding. Bruxism (the habit of grinding the teeth) can increase the risk of gum inflammation and recession.
Misaligned teeth. Crowded, crooked or misaligned teeth are more difficult to clean properly thus increasing the risk of gum infections, disease and recession.
Regardless of the root cause, one of the primary causes of receding gums is gum disease. Gum disease will require ongoing treatment by a dentist — and the sooner it is the detected, the quicker and easier it can be treated.
Read more on this topic at https://yourdentalhealthresource.com/what-causes-gum-recession/
Back to Blogs
Treatments
Taking your smile in a positive direction
When it comes to a friendly, caring, and professional dentist in Cheadle Hulme, you won't find better than Cheadle Hulme Dental and Cosmetics. Why not book an appointment by contacting us directly at 0161 486 0743? We look forward to welcoming you.
View our treatments