04 September 2020
Need to Know: Gum Disease and Diabetes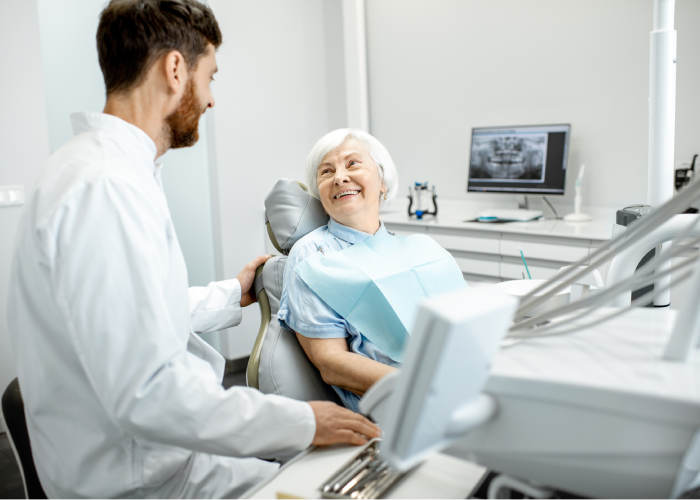 Diabetes and gum disease are related, but the relationship is quite complicated. People with diabetes can't make or use insulin properly. If diabetes is uncontrolled or undiagnosed, there could be too much blood sugar in the body.
This impacts oral health as high blood sugar can cause an increase in plaque and bacteria which leads to gum disease. It can also cause other issues like dry mouth and oral thrush.
To complicate matters further, gum disease can make blood sugar harder to control, just as poor healing in diabetes makes the treatment of gum disease more challenging.
Key takeaways:
– Early signs of gum disease include tender, swollen, red and possibly bleeding gums.
– Teeth may begin to look longer as gums recede. Bad breath may be present.
– Regular dental examinations are essential if you have diabetes.
It's important to keep diabetes under control. Regular dental checkups allow your dentist to monitor your oral health for early signs of gum disease.
"Fortunately, by seeing your dentist for regular checkups and getting your diabetes under control to stabilize your blood sugar, you can help prevent oral health problems—and potentially diabetes complications as a result."
Read the full article:
https://yourdentalhealthresource.com/diabetes-and-gum-disease/
Back to Blogs
Treatments
Taking your smile in a positive direction
When it comes to a friendly, caring, and professional dentist in Cheadle Hulme, you won't find better than Cheadle Hulme Dental and Cosmetics. Why not book an appointment by contacting us directly at 0161 486 0743? We look forward to welcoming you.
View our treatments