31 March 2021
Quality Sleep Benefits Dental Health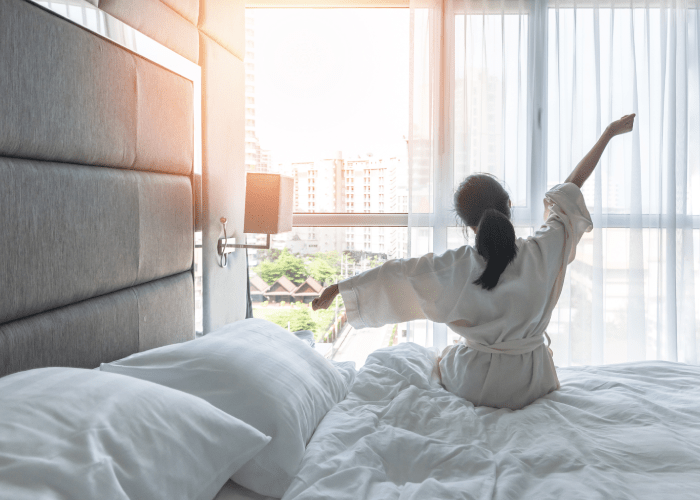 Sleeping well is vitally important for overall well-being but it also plays a crucial role in maintaining good dental health. A lack of sleep, or poor-quality sleep, weakens the body's immune system which has detrimental effects on the brain and body including the oral cavity.
Sleep disorders such as obstructive sleep apnoea (OSA), which causes small pauses in breathing during sleep, can be difficult to spot in the early stages and it is often a dentist who will first recognise the early warning signs while carrying out a routine check-up. Possible oral symptoms of OSA include:
– Significant plaque build-up
– Dry mouth
– Excessive production of saliva
Excessive plaque increases the risk for tooth decay and gum disease while dry mouth can increase acidity levels and lead to damaged tooth enamel.
Sleeping disorders have also been associated with teeth grinding (bruxism), gum inflammation and fractured or chipped teeth. Sleep disorders need to be evaluated and diagnosed by a specialist sleep doctor but if you suspect that poor sleep is causing physical or dental issues it is worthwhile discussing the possibility with your dentist who can advise on the best course of treatment.
Read more about how sleep impacts on dental health at https://yourdentalhealthresource.com/a-good-nights-sleep-your-smile-needs-it/
Back to Blogs
Treatments
Taking your smile in a positive direction
When it comes to a friendly, caring, and professional dentist in Cheadle Hulme, you won't find better than Cheadle Hulme Dental and Cosmetics. Why not book an appointment by contacting us directly at 0161 486 0743? We look forward to welcoming you.
View our treatments