03 March 2020
Reasons why Individuals Grind Their Teeth?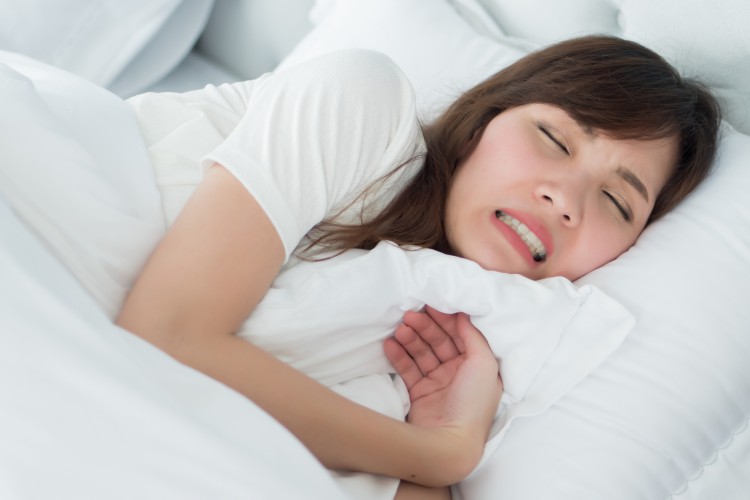 Many individuals are prone to developing a condition known as bruxism. This is simply a technical term for those who are in the habit of unconsciously grinding their teeth.
Unfortunately, teeth grinding can lead to some potentially serious oral health issues. It may cause enamel to wear down over time; increasing the chances that cavities will develop. Grinding can also lead to gum disease and it may impact the alignment of your teeth.
While it is important to consult with a dentist in order to obtain a professional diagnosis, it is just as prudent to take a look at some of the main causes of this scenario.
Stress-Induced Bruxism
We are all aware that stress can lead to various physical conditions. Some individuals react to stress and anxiety by grinding their teeth. This can even occur while they are asleep.
The main issue here is that they are often unaware that damage is being done until more serious issues such as worn-down enamel, cavities and gum disease begin to arise. The good news is that a dentist can supply mouth pieces which will help to prevent teeth grinding during the overnight hours.
Issues with Your Bite Alignment
Orthodontic issues can likewise lead to issues with teeth grinding. If a bite fails to align properly, the chances are high that the surfaces of the teeth will scrape against one another when performing common actions such as chewing. This is often one of the main reasons why restorative procedures such as braces or the Invisalign system are employed. Most misaligned bites can not be corrected thanks to the use of modern technological innovations.
Certain Sleep Disorders
You might also be surprised to learn that specific sleep disorders such as obstructive sleep apnoea (OSA) have been associated with teeth grinding in the past. This arises from the fact that there are times when the body may not be receiving enough oxygen due to slightly narrowed airways. As a result, muscles may tense and this could potentially lead to bruxism. This is also why consulting with a sleep specialist is wise if you suspect that the situation outlined above is present.
Teeth grinding can have serious consequences upon the overall health of your mouth, so it is best to obtain a professional diagnosis sooner as opposed to later. The chances are high that a solution could literally be only a phone call away.
Back to Blogs
Treatments
Taking your smile in a positive direction
When it comes to a friendly, caring, and professional dentist in Cheadle Hulme, you won't find better than Cheadle Hulme Dental and Cosmetics. Why not book an appointment by contacting us directly at 0161 486 0743? We look forward to welcoming you.
View our treatments