11 June 2020
Should Silver Fillings Be Replaced With Composite Fillings?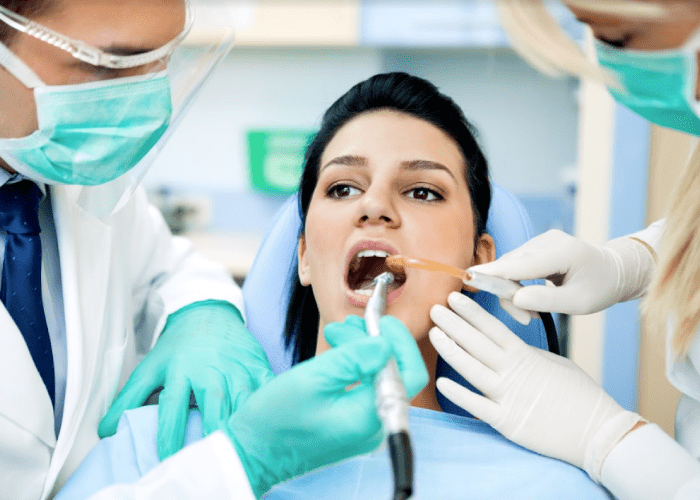 Unlike other dental filling materials such as gold or porcelain, amalgams are not very aesthetically pleasing. This is why many patients often wish to replace their amalgams with other types of dental fillings later on after the procedure. But, should amalgams be replaced by tooth coloured fillings?
Key takeaway:
Also referred to as silver fillings, amalgams shouldn't need to be replaced unless there's damage on the already restored tooth. Some of this damage includes chips, cracks and decay. A simple dental exam should reveal whether you need or don't need filling replacement.
If your silver filling wears out or you've set your mind on changing the filling, then composite resin fillings are the safest solution. They are also made to match your teeth's natural appearance, making them less visible than amalgams.
Many patients ask for their amalgams to be replaced in fear of mercury leaching into their teeth. However, researchers agree that the small amount of mercury found in amalgams is not toxic to humans. Amalgam fillings are safe, durable and cheaper than their counterparts.
Talk with your dentist about what condition your filling is in and what the best treatment is.
For more, read here https://yourdentalhealthresource.com/should-silver-fillings-be-replaced-with-tooth-coloured-fillings/
Back to Blogs
Treatments
Taking your smile in a positive direction
When it comes to a friendly, caring, and professional dentist in Cheadle Hulme, you won't find better than Cheadle Hulme Dental and Cosmetics. Why not book an appointment by contacting us directly at 0161 486 0743? We look forward to welcoming you.
View our treatments