23 January 2016
Smile Makeover Manchester –The Holistic Way to Restore Your Smile
If you're searching for a complete way to restore your smile then you might want to consider a smile makeover. Manchester residents may or may not know that you can undergo a multitude of cosmetic, restorative, or orthodontic dental treatments all designed to give you the perfect smile.
Whether treatment consists of restorative treatments such as broken tooth repair or discreet orthodontic treatments such as  clinic, Church Road Dental and Cosmetics has it covered.
Smile makeovers in Manchester and indeed other areas of the UK are specifically tailored to the needs of the individual. Where one person might be happy with just a short course of laser teeth whitening to perfect that great looking smile, others might require several treatments to bring the best out of theirs. Treatments can include but are not limited to:
Porcelain veneers
Broken tooth repair
Orthodontic treatments including fast brace systems
Teeth whitening
Gum contouring
Cosmetic treatments such as wrinkle softening
Cosmetic tooth bonding and even …
Dental implants
Smile Makeover Manchester – Lots of treatments, one goal!
The idea behind a smile makeover is that one or several treatments are coordinated to bring about an end goal of restoring or improving a patient's smile. This may also mean that oral surgeons, orthodontists, prosthodontists, and periodontists, as well as cosmetic dentists are all involved in the treatment to complete an overall smile transformation.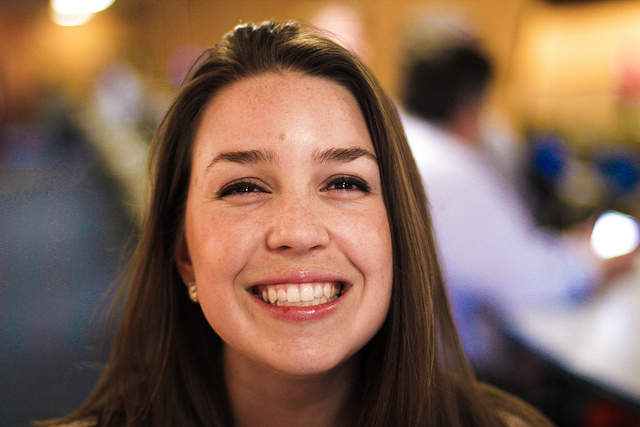 It all starts with a plan!
As several or more treatments need to be carefully co-ordinated it all starts with a plan. In this case an initial consultation is set up where the dentist will speak with the patient to find out exactly what it is they'd like to achieve. From this they'll suggest various procedures that are likely to best fulfil this criteria. For example, if a patient had an unsightly chipped or damaged tooth then the best course of action would be to fix the problem using methods of. Clinics have several ways of dealing with this including cosmetic bonding, porcelain veneers, and crowns. They may also require treatment to help with crooked teeth. In this instance the dentist can suggest a number of orthodontic treatments including Inman aligners, Invisalign or lingual braces. Manchester clinics that deal in cosmetic dentistry such as ours may also suggest a course of wrinkle softening to banish the lines that occur around the mouth when the patient smiles.
Once a treatment plan has been agreed on then it's drawn up and given to the patient so that they know what to expect and in what order. This means that patients can plan their budget and therefore determine how far apart they'd like to space the treatments to fall within that remit. More importantly, however, a detailed treatment plan also provides a complete road map showing the patient just how they get from where they are now to the end result of a great looking smile.
If you're fed up or have lost complete confidence in your smile, then talk to us about residents can rest assured that whether they need broken tooth repair, lingual braces Manchester, or indeed any other type of restorative, orthodontic or cosmetic treatment, then they're in very experienced and capable hands.
To book a consultation either visit our website at or contact us directly on 0161 486 0743 today. On behalf of Shi Karim and the team, we look forward to helping you on the road to restoring that great looking smile once and for all.
Back to Blogs
Treatments
Taking your smile in a positive direction
When it comes to a friendly, caring, and professional dentist in Cheadle Hulme, you won't find better than Cheadle Hulme Dental and Cosmetics. Why not book an appointment by contacting us directly at 0161 486 0743? We look forward to welcoming you.
View our treatments