10 March 2021
Sonic Versus Electric: A Look at Two Unique Toothbrushes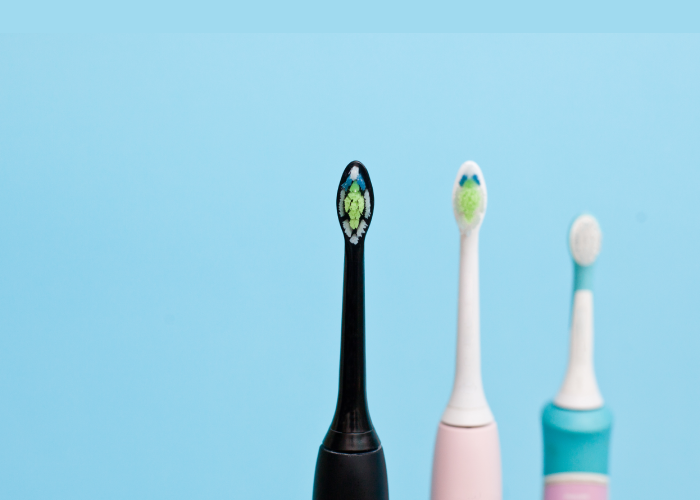 Are you hoping to keep your teeth and gums healthy? If so, it is always important to regularly brush and floss. We should still mention that traditional toothbrushes are now being replaced by electric and sonic alternatives.
The only possible issue is that it can be tough to tell what makes each method unique. What might a dentist have to say? Let us examine some of the unique attributes associated with each method.
Electric toothbrushes utilise a head that rotates thousands of times each minute. This can help to effectively clean the surfaces of your teeth. However, sonic-powered models rotate tens of thousands of times per minute. Some experts therefore feel that sonic brushes may be better in terms of overall oral care.
Here are your takeaway points:
– Either version is far superior to manual brushing.
– Regular electric toothbrushes have also been shown to be beneficial for those with gum disease, especially when compared to manual toothbrushes.
– Sonic toothbrushes rotate extremely fast. Therefore, sonic units may be more effective at dealing with stubborn plaque while inhibiting gum inflammation.
Of course, feel free to speak with your dentist to obtain additional advice.
Learn more about the differences here: https://yourdentalhealthresource.com/whats-the-difference-between-a-sonic-and-an-electric-toothbrush/
Back to Blogs
Treatments
Taking your smile in a positive direction
When it comes to a friendly, caring, and professional dentist in Cheadle Hulme, you won't find better than Cheadle Hulme Dental and Cosmetics. Why not book an appointment by contacting us directly at 0161 486 0743? We look forward to welcoming you.
View our treatments