04 March 2021
Symptoms of a Misaligned Jaw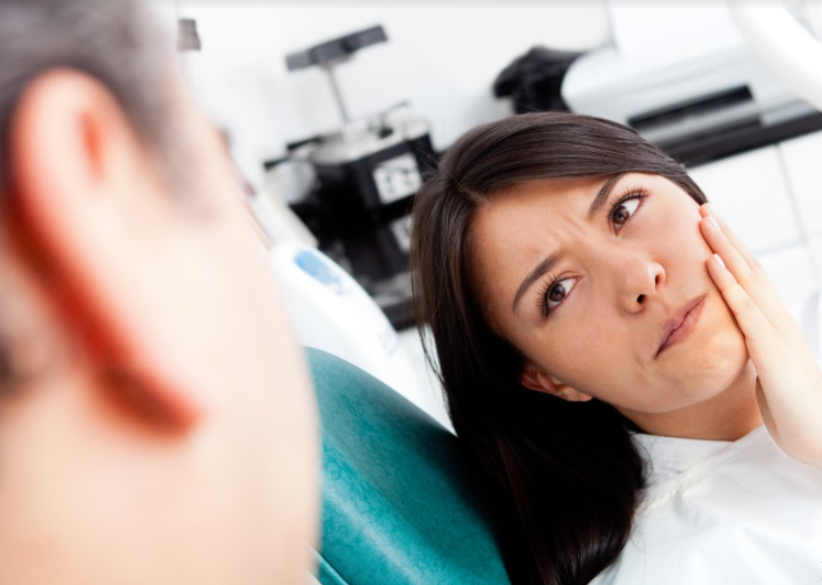 The hinge that allows the jaws to work together is the temporomandibular joint (TMJ) which can over time, or due to damage, become misaligned. If this has happened to you, it's likely you have symptoms but don't realise the problem causing them. Here's a little background:
The top and lower jaw should fit together and operate smoothly in unison. Even a slight malfunction of the temporomandibular joint can result in pain as well as difficulty in eating, chewing or even speaking properly.
Problems with this jaw joint can worsen over time. If you recognise early symptoms, the misalignment can be treated as quickly as possible by a dentist. The most common early indicators of possible jaw misalignment are:
– Discomfort or pain in the jaws and/or the face
– Breathing more often than is normal through the mouth
– Difficulty in speaking, eating and chewing
A misaligned jaw can also put additional pressure on the teeth as one side of the mouth may be preferred over the other for chewing and eating.
Over a prolonged period, this can lead to eroded and chipped teeth — which is why any possible symptoms of jaw misalignment should be discussed with your dentist.
Correcting jaw misalignment requires orthodontic treatment, cosmetic dentistry work or other procedures. The treatment will depend upon the severity of the condition. More detailed information can be found at https://yourdentalhealthresource.com/if-youre-experiencing-these-symptoms-you-could-be-suffering-from-jaw-misalignment/
Back to Blogs
Treatments
Taking your smile in a positive direction
When it comes to a friendly, caring, and professional dentist in Cheadle Hulme, you won't find better than Cheadle Hulme Dental and Cosmetics. Why not book an appointment by contacting us directly at 0161 486 0743? We look forward to welcoming you.
View our treatments