08 October 2020
The Importance of Daily Flossing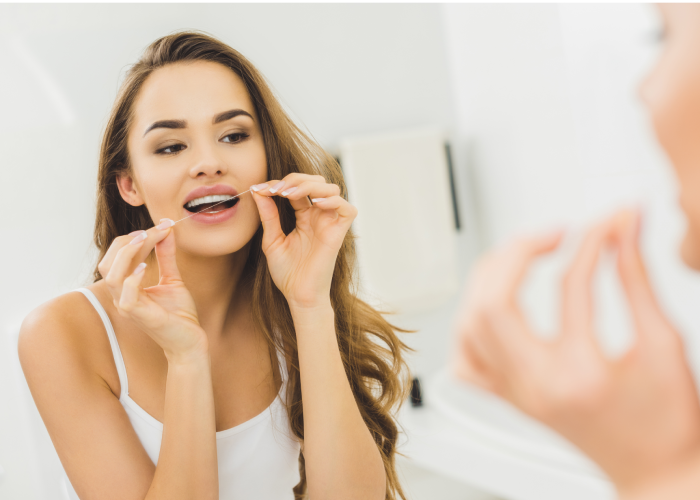 Flossing on a daily basis is an important part of a good oral health care routine alongside twice daily brushing of the teeth and gums. Your dentist can advise you on how to gently floss for the best results in order to help prevent dental health conditions such as gum disease.
Key takeaways
–   Flossing ensures you clean areas around the teeth and gums which your toothbrush can not reach. This helps prevent the buildup of plaque and tartar in these areas, which left alone could result in gum disease and tooth decay.
–   Inflammation from gum disease may affect other areas of the body including the arteries. There is a possible link between gum disease and heart disease, which would make oral health even more important.
–   Although flossing before you go to bed may be best, removing bacteria which may otherwise remain on your teeth overnight; if this is not possible, make sure you floss during the day at some point.
"Avoid "snapping" the floss in and out of your teeth. Instead, gently wiggle the floss in-between your teeth, then make a "C" shape, curving the floss around the tooth, and gently floss underneath the gumline."
Read the full story here
Back to Blogs
Treatments
Taking your smile in a positive direction
When it comes to a friendly, caring, and professional dentist in Cheadle Hulme, you won't find better than Cheadle Hulme Dental and Cosmetics. Why not book an appointment by contacting us directly at 0161 486 0743? We look forward to welcoming you.
View our treatments