05 May 2020
The Key Differences Between Mild And Severe Obstructive Sleep Apnea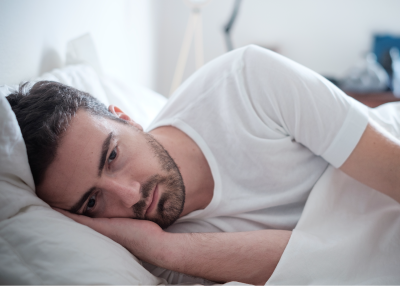 Obstructive sleep apnoea is a medical condition which causes the airways to become blocked during sleep. This condition can have severe effects as it impacts adversely on the body's immune system which increases the risk of chronic diseases.
Sleep apnea can be divided into three categories- mild, moderate and severe. This disorder can increase risk of chronic diseases and potentially damage your teeth, so today we turn our focus to the differences between mild and severe sleep apnea.
Key takeaway:
–  Mild sleep apnea means that your breathing pauses from between 5-15 episodes per hour while severe sleep apnea causes more than 30 episodes per hour. Note that any readings above 5 are abnormal.
–  Typically, mild sleep apnea causes snoring and a combination of fatigue during the day but with severe sleep apnea, this fatigue may get heightened, followed by headaches, mood swings, feelings of depression and irritability.
–  According to studies, mild sleep apnea causes slight deterioration of oxygen levels in your body but severe sleep apnea records oxygen saturation levels that are below 90% which is considered harmful.
–  Sudden drops in oxygen levels in your body can strain the cardiovascular system thereby causing high blood pressure.
Are you experiencing any symptoms of sleep apnea? If so, your dentist or physician can help you get a proper diagnosis so that you can get the treatment you need.
Back to Blogs
Treatments
Taking your smile in a positive direction
When it comes to a friendly, caring, and professional dentist in Cheadle Hulme, you won't find better than Cheadle Hulme Dental and Cosmetics. Why not book an appointment by contacting us directly at 0161 486 0743? We look forward to welcoming you.
View our treatments