Taking proper care of your dental health involves more than just brushing and flossing regularly. To completely care for your teeth, it's also important to visit your Didsbury dentist every six months for a check-up and professional clean. But sometimes, problems occur within the mouth that are beyond the expertise of your general Didsbury dental practice. So, if you've ever wondered what the difference between a prosthodontist and an orthodontist is, let us introduce you to the different members of the dental team and explain how they work together with the goal of improving your oral care.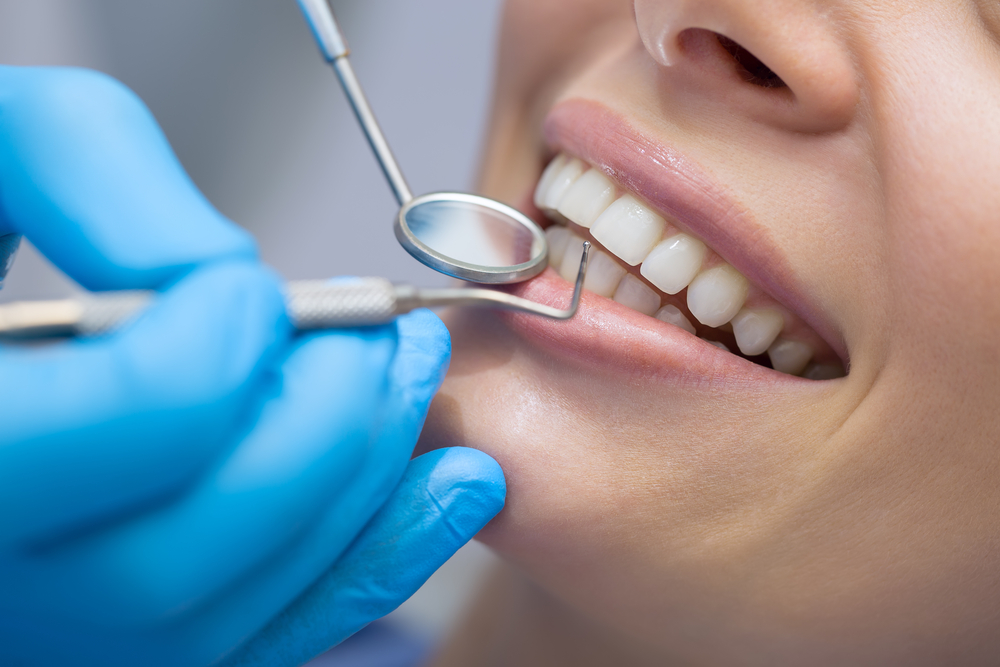 Meet the Dental Professionals
When visiting dental care professionals such as your Hale dentist perhaps, it's reassuring to know that very high standards are set and regulated here in the UK by the General Dental Council. This ensures that all dental professionals keep enhancing their knowledge to provide the highest quality and most up to date care to their patients at all times.
With this in mind, let's take a closer look at the different types of qualified dental professionals you could meet during your oral care journey:
General Dentist
This is the dental professional that patients are most familiar with as their primary care provider for a wide range of basic dental needs. Your general Didsbury dentist will have undergone five years of training at a dental school and is qualified to provide routine services such as fillings, root canals, tooth whitening, dental crowns and more. While playing a really important role in providing preventative care, some dentists develop an interest in certain areas of dentistry, such as cosmetic or implant dentistry and carry out further training in these areas.
Dental Therapist
You may have a therapist at your local Didsbury dental practice. Although the title sounds similar, their job is different to a dental hygienist in that they support the dentist by providing a number of routine treatments. These include dental health checks or fillings. Here in the UK, a dental therapist will hold a degree in dental therapy, or a diploma and they're a valuable asset to the oral team.
Dental Hygienist
As a dental hygienist, the majority of time is spent cleaning teeth professionally, treating gum disease and educating people on how best to care for their oral health. They can also provide dental x-rays, fluoride treatments, and fissure sealants. Most patients see their dental hygienists on a regular basis to keep their oral health in tip-top shape.
Specialist Orthodontist
If you're looking to improve your smile by straightening your teeth you may be referred to a specialist orthodontist. They use a range of fixed, invisible and removable braces to prevent or treat issues with the alignment of the teeth and jaws and handle complex cases. To become an orthodontist requires an extra three years of training. In the UK, orthodontic treatment might be possible on the NHS (mostly for under 18s) who need correction for dental health reasons.
Specialist Periodontist
This dental specialist treats problems with the gum, bone and connective tissue that support your teeth. As part of the dental team, they diagnose and also treat advanced periodontal disease. While early symptoms of gum disease can be spotted and treated by your Hale dentist, if ignored and left to worsen, the help of a periodontist might be required. Most often, these specialists graduate first as dentists and then choose to carry out three further years of training in the field of periodontics.
Specialist Prosthodontist
Specialist prosthodontists also complete three further years of training in prosthodontics. They focus on restoring damaged or missing teeth. This could be through the use of bridges, crowns, implants, veneers or dentures. While your general Didsbury dentist can likely provide some of these treatments, a specialist prosthodontist might be called on for help during complicated cases. This is due to their greater knowledge and experience in this area.
Specialist Endodontist
These dentists are specialists at saving teeth. They're trained to treat problems that occur inside a tooth – like an inflamed pulp caused by trauma or decay – by performing procedures such as root canal treatments. Again, while a general dentist can diagnose such issues and provide treatment, a specialist endodontist has greater expertise when it comes to more challenging cases.
Oral Surgeon
Finally, maxillofacial surgeons undergo an additional four years of training. They treat issues affecting the head, neck, face, jaws, and teeth, usually in a hospital setting. Typical procedures performed by these surgeons include removal of wisdom teeth, jaw surgery, cleft palate surgery, implants and bone grafts. They also help diagnose and treat oral cancer.
So there you have it, now you know who's who within the dental team! Remember, visiting your Didsbury dentist and hygienist on a regular basis can help to prevent the likelihood of any serious dental issues arising, meaning you'll hopefully never need to meet any of the specialists mentioned above. If you're looking for a Didsbury or Hale dentist to care for your oral health, why not visit our Didsbury dental practice team at Church Road Dental & Cosmetics? Call us today to book your appointment on 0161 486 0743.