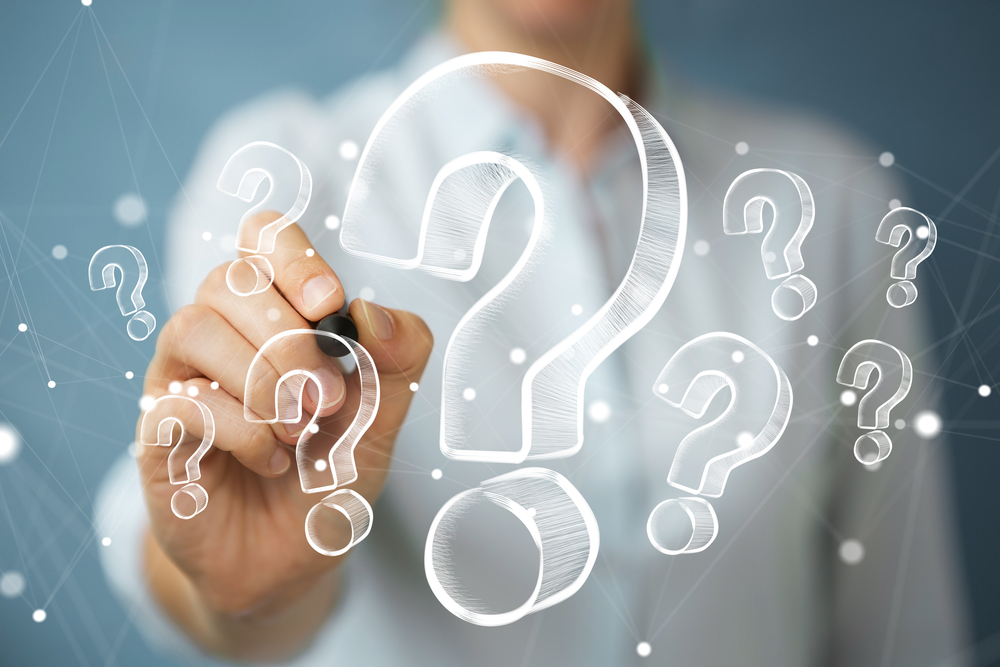 No matter what age we are, our oral health is extremely important. But despite this, around 50% of adults haven't seen their dentist in over two years. We know the dentist might not be your favourite place, but visiting your Poynton dental practice is essential to prevent problems like tooth decay, gum disease and infections – all of which could have a serious impact on your overall health – if not treated.
Now while we all have a tendency to procrastinate at times, often we put things off because we're scared or we don't have all the facts that we need. So with that in mind, here are some frequently asked questions that we hear a lot about visiting your Poynton dentist:
Question # 1: Why are regular dental visits important?
Visiting your Poynton dental practice for check-ups on a regular basis is really important. It's at these visits that we take a close look at your oral health condition and are able to spot any dental issues in their early stages – when treatment is likely to be much easier and less expensive. What's more, certain medical conditions and diseases can present symptoms in the mouth too, so regular check-ups can even help protect your overall health.
Question # 2: But I don't have any pain…do I still need to see my dentist in Poynton?
Yes! Don't wait until you have a problem to visit us. Our goal is to prevent any issues that cause pain or discomfort before they arise and help stop problems from developing in the first place. Remember too, even if you don't have any symptoms right now, it's still possible that you could have a dental issue bubbling under the surface that you're just not aware of yet.
Question # 3: What are some signs I should see my dentist in Poynton?
Make sure to book in with your dentist if you:
• Have teeth that are sensitive to hot or cold temperatures
• Have swollen, puffy gums that bleed when you brush
• Have pain or swelling in your face, mouth or neck
• Have difficulty chewing or swallowing
• Have bad breath or a bad taste in your mouth
• Have a sore spot in your mouth that isn't going away
• Have a painful jaw that pops and clicks
• Have a history of tooth decay and gum disease
• Have a dry mouth
• Are undergoing treatment such as radiation, chemotherapy
or hormone replacement therapy
• use any kind of tobacco
• are pregnant
Question # 4: What can I expect during a check-up?
First of all, there's nothing to be afraid of. We'll ask you about your medical history, take a look inside your mouth and possibly take a few x-rays too. We'll also have a look at your gum condition to check for any signs of gum disease, as well as conduct an oral cancer screening. It's as simple as that.
Question # 5: Okay, so how often should I visit my dentist in Poynton?
There's no set answer to that question because everyone has different dental needs. Some patients only need to visit their dentist once or twice a year, while others might need a few more visits in between. We're all unique and so are our smiles, which means there's no one-size-fits-all when it comes to dental treatment. Ask your dentist or hygienist at your next appointment what their recommendation for your oral health is.
Question # 6: So how often should I visit the hygienist?
Ideally, everyone should floss and brush twice a day because plaque builds up on the teeth over time and hardens, turning into tartar. Once this happens, it can only be removed professionally by your dental hygienist with a scale and polish appointment. For this reason – although everyone is different – we'd recommend that on average, six-monthly visits work best to help keep your teeth and gums healthy and clean and your smile sparkling.
Question # 7: At what age should my child first visit the dentist?
As your little ones first teeth should erupt around 6-8 month old, to prevent any dental problems, we recommend that your child should be seen by the dentist at one year of age. Aside from catching any potential problems early, it gives you the chance to ask any questions you might have about their oral care at this time and also helps your child get a feel for your Poynton dental practice from an early age.
Question # 8: How do I find a good Poynton dentist?
You might want to check out more than one dentist before you make your final decision. Why not ask your family, friends, co-workers or neighbours for their recommendations? Dental care is a personalised service and for best results, it requires a great relationship between you and your dentist. During your first visit, you should get a good idea whether or not the dentist is the right fit for you personally.
Do you have any other dental questions for us? Hopefully, we've covered most of them but if there's anything else you'd like to know or you're looking for a new Poynton dental practice, why not book a free consultation with our team here at Church Road Dental and Cosmetics? As your new Poynton dentist, find out how we can help you enjoy your journey to a healthy smile. Chat with us today on 0161 486 0743.